"Go therefore and make disciples of all the nations…teaching them to observe all that I commanded you; and lo, I am with you always, even to the end of the age" (Matthew 28:19-20, NASB).
——————–

Contents:

1) Giving Thanks in Everything (Jerry Fite)
2) God Has His Own Clock (Don Wright)
3) Matthew 8:23-27 (NASB)
4) From Darkness to Light (video sermon, Tom Edwards)
5) News & Notes
——————–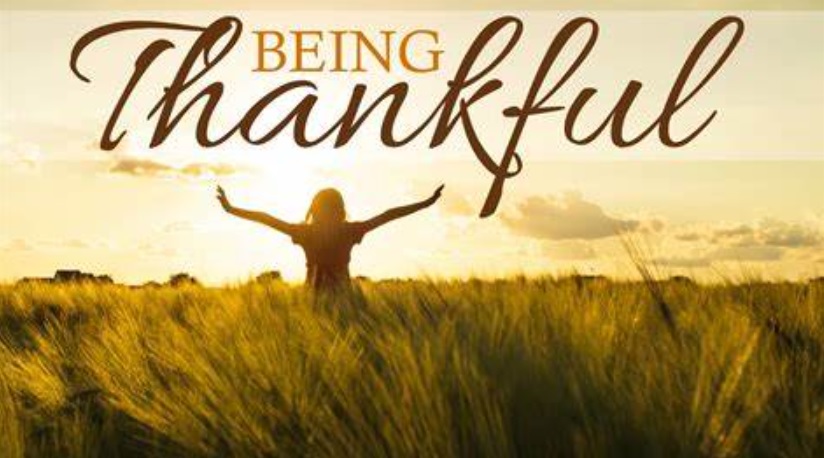 -1-
Giving Thanks in Everything
Jerry Fite

Paul exhorts all Christians to "Rejoice always; pray without ceasing; in everything give thanks: for this is the will of God in Christ Jesus to you-ward" (I Thessalonians 5:16-18). Parents, raising children in the Lord, have witnessed the thanksgiving coming from hearts of young children in prayer. Before leaving the bedside, parents have heard their child thank God for everything important to them: their house, their room, their bed and yes, their pet fish, dog or cat. Parents should leave the child's prayerful bedside gratified with the child's thankful heart toward God, knowing God pays attention to gratitude and the lack thereof in His people. Did not Jesus say, "Were not the ten cleansed? But where are the nine?" (Luke 17:17)? when only a Samaritan returned to give thanks when ten men were miraculously healed of leprosy?

A closer look at Paul's exhortation reminds us that Paul is not imploring God's people to be thankful "for everything," but "in everything." We are to "give thanks in all circumstances" (I Thessalonians 5:18 ESV; NIV). As the child and the pets mature, the child should not be forced to thank God for the sudden death of their pet dog or cat. But the tearful maturing child could thank God for allowing him or her to enjoy such a great pet. Even a closer investigation of the Thessalonian text directs us to view all circumstances as they relate to being "in Christ." Being thankful in everything, or in all circumstances, is connected with our relationship to our Lord. It is God's will that we view the things that occur in our life through this Scriptural lens.

Paul gives us a great example of being thankful in all circumstances. He could rejoice and be thankful in Christ regarding the uncomfortable circumstances of imprisonment. Yes, he was suffering "hardship unto bonds," which is never pleasant, but especially difficult to endure in a first century Roman prison. Yes, he was considered a "malefactor" or a criminal. So, how could he be thankful in such circumstances? In the same breath he could say, "…but the word of God is not bound" (2 Timothy 2: 8-10). Eternal salvation in Christ through the good news of the Gospel cannot be shackled from the hearts of man when preached, even in prison.

During a separate imprisonment, Paul could rejoice and be thankful because his "bonds became manifest in Christ throughout the whole praetorian guard, and to all the rest" (Philippians 1:13). Knowing Paul's work in defending the Truth, "…most of the brethren in the Lord, being confident through my bonds, are more abundantly bold to speak the word of God without fear" (Philippians 1:14).

Paul could rejoice with a thankful heart when a factious spirit in others was causing him personal harm. Some were proclaiming Christ "of faction, not sincerely, thinking to raise up affliction for me in my bonds" (Philippians 1:17). Paul was not rejoicing that some were proclaiming Christ out of sinful motives but "whether in pretense or truth, Christ is proclaimed; and therein I rejoice, yea and will rejoice" (Philippians 1:18).

Paul is not thankful for the restraint of chains, or the shame of being labeled a criminal. He is not even thankful for being in prison. He thanks God in such circumstances through the lens of being "in Christ." Regardless of Paul's circumstances, the saving Gospel is still reaching the lost and strengthening the saved! We too should give thanks in every circumstance, understanding how such allows us to exalt Christ in all things.

— Via Glad Tidings, Volume XXIX, No. 48, December 1, 2019
——————–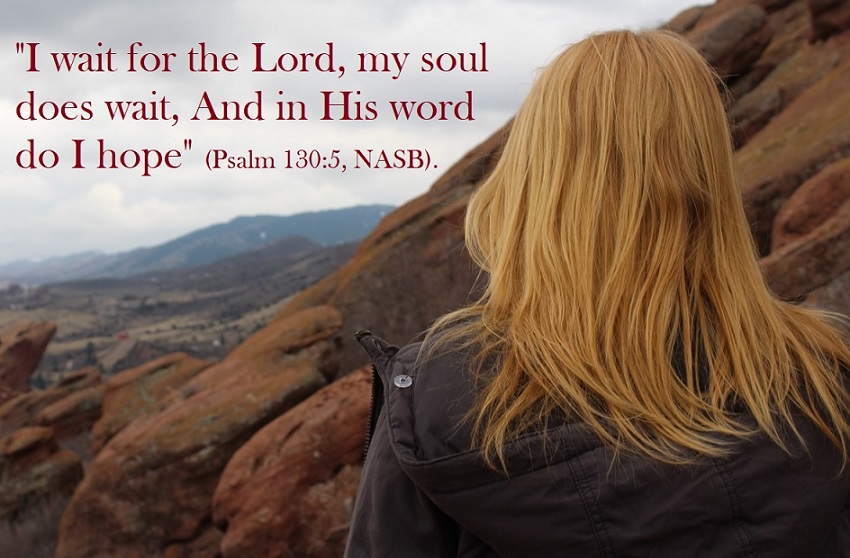 -2-
God Has His Own Clock
Don Wright

One of the challenges that we face as children of God is to learn to wait on the Lord. Waiting for anything is hard. Most of us want what we want on our schedule, which usually means we want it sooner rather than later. This mentality sometimes creeps into our dealings with God. When we are anticipating a particular blessing from God, perhaps something for which we have recently prayed, it is easy to lose patience when the blessing does not arrive when we think it should. Once in a while, we forget that God operates on His own schedule. When we find this happening to us, we should remember the words of Isaiah.

Isaiah 40:31 (NKJV)

31 But those who wait on the LORD Shall renew their strength; They shall mount up with wings like eagles, They shall run and not be weary, They shall walk and not faint.
Waiting on the Lord is important. Learning to do so can save us from self-induced problems. Abraham and Sarah could have used this lesson while they were waiting for God to bless them with a son.

Their story begins in Genesis 12 when God called Abraham to go to a land that He was going to give to his descendants (Genesis 12:1-7). In Genesis 12:7, we have the first hint that Abraham was going to have a lot of offspring, even though, at the time, he was seventy-five years old, and his wife was barren. Ten years later, Abraham still did not have any children, and Sarai was growing very impatient. In the sixteenth chapter of Genesis, we find Abraham and Sarah, (with the help of Sarai's Egyptian maid), failing to wait on God. Notice the plan that Sarah concocted, a plan that leaves God out of the picture.

Genesis 16:1-2 (ESV)

1 Now Sarai, Abram's wife, had borne him no children. She had a female Egyptian servant whose name was Hagar. 2 And Sarai said to Abram, "Behold now, the LORD has prevented me from bearing children. Go in to my servant; it may be that I shall obtain children by her." And Abram listened to the voice of Sarai.
Clearly, this entire scheme was thought up by Sarai and approved by Abraham, but was not what God had in mind. It is very important that we keep God in all of our decisions. Putting God's will and His glorification before our own is the essence of discipleship. When we forget that, we tend to put ourselves before God and, it usually ends up being a disaster.

Proverbs 3:5 (ESV)
5 Trust in the LORD with all your heart, and do not lean on your own understanding.
Jeremiah 10:23 (ESV)
23 I know, O LORD, that the way of man is not in himself, that it is not in man who walks to direct his steps.
Sarai simply lost patience while waiting to bear Abraham a son. Humanly speaking, we can sympathize with her. Being barren was considered a dishonor in those days, and children were considered a blessing from God (Genesis 30:1; Psalms 127:3). Still, this high-powered couple, both of whom are listed in the hall of fame of faith (Hebrews 11:8, 11), simply lost patience as they grew older and thought they could somehow help God out, or hurry Him up.

The story transpires in typical fashion. In following their humanly devised plan, it looks at first as if it was the right decision because Hagar indeed conceives a child for Abraham (16:4). In the end, however, things fall apart. Eventually, Sarai experiences humiliation, Abraham experiences misery, and Hagar experiences oppression. The ultimate consequence of Sarai and Abraham's actions is the producing of a people, the Arabs, who became a problem for the people of God throughout history. Why did it happen? Because they forgot, God has His own clock. Let us all learn to wait on the Lord.

— Via Brown Street Beacon, May 16, 2021
——————–

-3-
Matthew 8:23-27
"When He got into the boat, His disciples followed Him. And behold, there arose a great storm on the sea, so that the boat was being covered with the waves; but Jesus Himself was asleep. And they came to Him and woke Him, saying, 'Save us, Lord; we are perishing!' He said to them, 'Why are you afraid, you men of little faith?' Then He got up and rebuked the winds and the sea, and it became perfectly calm. The men were amazed, and said, 'What kind of man is this, that even the winds and the sea obey Him?'"

— NASB
——————–

-4-
From Darkness to Light
Tom Edwards

For the video sermon with the above title, just click on the following link while on the Internet:

https://thomastedwards.com/wordpress/Darkness.mp4
——————–

-5-
News & Notes
Folks to be keeping in prayer: Tammy Griffey, Rick Cuthbertson, Rex Hadley, Jim Lively, Bennie & Deborah Medlock, and Shirley Davis
——————–
The Steps That Lead to Eternal Salvation
1) Hear the gospel — for that is how faith comes (Rom. 10:17; John 20:30-31).

2) Believe in the deity of Jesus Christ, the Son of God (John 8:24; John 3:18).

3) Repent of sins. For every accountable person has sinned (Romans 3:23; Romans 3:10), which causes one to be spiritually dead (Ephesians 2:1) and separated from God (Isaiah 59:1-2; Romans 6:23). Therefore, repentance of sin is necessary (Luke 13:5; Acts 17:30). For whether the sin seems great or small, there will still be the same penalty for either (Matt. 12:36-37; 2 Cor. 5:10) — and even for a lie (Rev. 21:8).

4) Confess faith in Christ (Rom. 10:9-10; Acts 8:36-38).

5) Be baptized in water for the remission of sins (Mark 16:16; Acts 2:38; 22:16; 1 Pet. 3:21). This is the final step that puts one into Christ (Gal. 3:26-27). For from that baptism, one is then raised as a new creature (2 Cor. 5:17), having all sins forgiven and beginning a new life as a Christian (Rom. 6:3-4). For the one being baptized does so "through faith in the working of God" (Col. 2:12). In other words, believing that God will keep His word and forgive after one submits to these necessary steps. And now as a Christian, we then need to…

6) Continue in the faith by living for the Lord; for, if not, salvation can be lost (Matt. 24:13; Heb. 10:36-39; Rev. 2:10; 2 Pet. 2:20-22).
——————–
Tebeau Street
CHURCH OF CHRIST
1402 Tebeau Street, Waycross, GA 31501

Sunday: 9 a.m. Bible Class and 10 a.m. Worship Service. We also have a Song Service at 5 p.m. for every first Sunday of the month.

evangelist/editor: Tom Edwards (912) 281-9917
Tom@ThomasTEdwards.com

https://thomastedwards.com/go/all.htm/ (This is a link to the older version of the Gospel Observer website, but with bulletins going back to March 4, 1990.)