"Go therefore and make disciples of all the nations…teaching them to observe all that I commanded you; and lo, I am with you always, even to the end of the age" (Matthew 28:19-20, NASB).
——————–
Contents:

1)  PRINCIPLES OF PRAISE: The Need for Humility (Matthew Bassford)
2) Sword Tips #2 (Joe R. Price)
——————–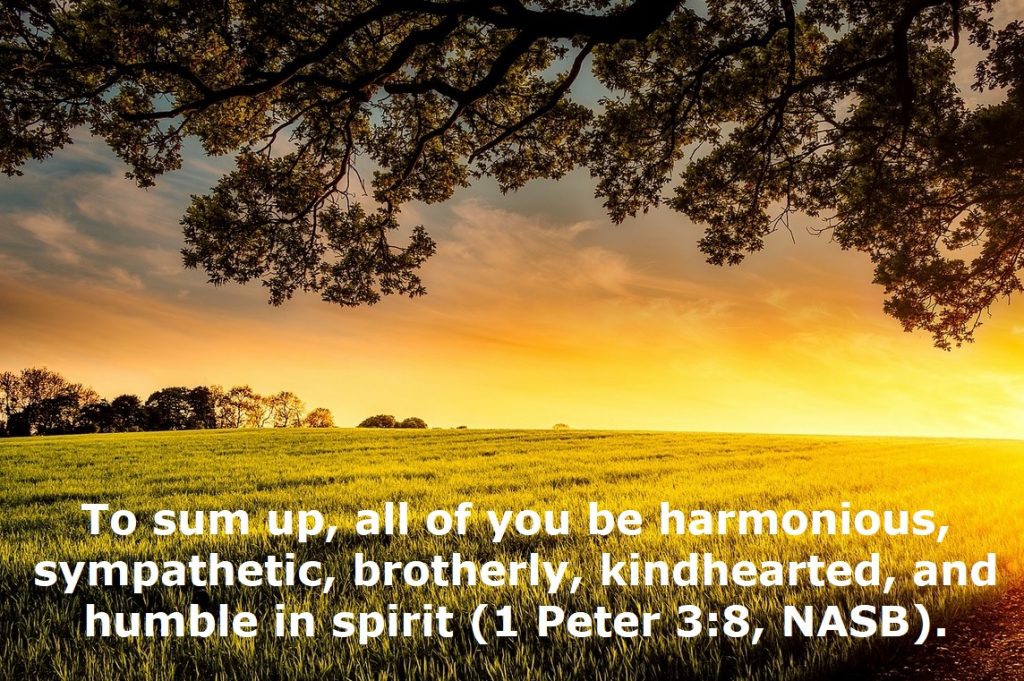 -1-
PRINCIPLES OF PRAISE:
The Need for Humility
Matthew Bassford

Pride is one of Satan's most effective poisons; humility is its antidote. Let us manifest a spirit of lowliness in our walk and our worship.
Introduction
Humility is the spiritual equivalent of a healthy diet and regular exercise. Everybody acknowledges that it's essential, but most of us find it difficult in practice. There's a little voice of self-will inside each of our heads; as a result, we struggle to submit.

Humility is often absent in the pages of our history books. During the Civil War, both sides lost battles because subordinates chose not to follow their commanders' orders. Most of us wouldn't have to think very hard to come up with examples of pride in our own lives, whether in others or (if we are painfully honest) ourselves.

However, our battle to be humble is most important in our relationship with God. Here, the need for humility is more obvious than anywhere else. God is God; we are not. Nonetheless, human arrogance has impeded our walk with Him since the beginning. "Who is the Lord, that I should obey His voice?" Pharaoh proudly asks in Exodus 5:2.

He found out. Indeed, all of us will find out sooner or later. However, humble submission is a far better way to come to know the Lord than the path of proud defiance!

Among its many other purposes, our worship of God helps us to develop this humility. It is both a vital product of our praise and a vital part of the process of praising. As we learn to humble ourselves before God, we find ever greater favor with Him.
Humility in Receiving Truth
The humility that must be part of our praise takes several different forms. The first involves humility in receiving truth. James highlights this essential link in James 1:21. If we want the implanted word to save our souls, we must receive it humbly.

This certainly applies to our sermons and Bible studies, but it applies equally to our song worship. Too much of the time, brethren think of singing as a primarily emotional experience. As long as our hearts are filled with love and joy while we sing, we must be doing it right!

Though accurate as far as it goes, this picture is incomplete. Ephesians 5:19 and Colossians 3:16 reveal that singing has a teaching function that is as important as the emotional fulfillment it provides. If we don't both teach and learn as we sing, we aren't honoring the whole counsel of God.

James's wise counsel about humility, then, ought to inform our approach to song worship. In 1 Thessalonians 2:13, Paul notes that the Thessalonians received his preaching not as a human message but as the word of God. In the same way, once we have assessed the truth of the songs we sing, we ought to receive those truths as coming (though indirectly) from God. If we do, the truth will change us as it changed the Thessalonians.

This is true not merely of the hymns we recognize as didactic ("Take Time to Be Holy," for instance) but also of those we think of more as emotional outpourings. Consider, for example, "Be with Me, Lord." The opening line of the hymn reads, "Be with me, Lord; I cannot live without Thee." This is a statement that all of us ought to assess as Biblically accurate. Once we decide that it is true, James calls us to receive it with humility and ask what that truth reveals about God and us.
Humility in Self-Assessment
When we perform this crucial assessment of ourselves and our relationship with our Creator, humility should not only inform the process but the result as well. Hymns like "Be with Me, Lord" should bring a host of passages to our minds and awaken in us a proper appreciation of our status.

One such passage is Jeremiah 10:23. It teaches, "Be with Me, Lord," reaffirming that we are not capable of making our way through life on our own. Of all the hard truths of Scripture, this is one of the least palatable. We all want to believe that we are capable and competent, that we "don't need nothin' from nobody!" Even Christians who have walked with the Lord for decades still battle the temptation to trust in themselves.

In this spiritual strife, we need all the help we can get, and humility-focused hymns are a powerful source of aid. Simply because of how human minds are wired, we are inclined to become what we say we are. When we sing and are taught by others that we constantly depend on God, the process embeds the truth in our minds so that it becomes part of how we look at the world.

Indeed, it becomes part of the way that we worship. It's easy for an atheist to mouth, "I cannot live without Thee." There are no big words in the sentence. However, when we express those words from our hearts, we demonstrate an understanding of what God means to us, which pleases Him.

Similarly, there are hundreds of hymns that remind us of the truth that originates in Ecclesiastes 5:1-2. God is in heaven, and we are on the earth. It is His glory that is "exalted far above the earth and sky." Indeed, any halfway decent song of praise will remind us that God is our superior.

This, too, is an essential part of our spiritual makeup. We submit to God because we acknowledge His greatness. He deserves all the glory that we can give Him, but He also deserves our humble obedience. When we praise Him as we should, it helps us to honor Him daily as we should.

Finally, humility in praise calls us to repentance. As James observes in James 4:7-9, the penitent heart also must be a humble one. If we maintain our pride, we also will maintain our sin.

It's difficult to spend very much time in song worship without encountering hymns that play on this theme. We often sing about our sins, which forces us to admit that it's not just all those other sinners out there who need God's grace. We do too!

Perhaps most powerful in this area, though, are the hymns that call us to discipleship. Look at the words of the third verse of "Oh, to Be Like Thee!"

Oh, to be like Thee! Lowly in spirit, Holy and harmless, patient and brave, Meekly enduring cruel reproaches, Willing to suffer others to save.

Ouch! This is a beautiful description of the Lord's character, but it doesn't describe my character. Few Christians would be willing to claim that it describes theirs. When we sing it with an open heart, then, it reminds us of what we want to be and highlights how far we are from being there. We can't sing these words honestly without lamenting past failures and resolving to do better.
Conclusion
Humility is both an essential ingredient and a vital product of our praise. The proud are not interested in worshiping God in the first place, nor are they interested in accepting His truth and examining themselves by its light. However, all these things must be among the spiritual disciplines of the Christian.

None of us enjoys being humbled, even if we are the ones doing the humbling. When we do, we chasten our egos, and as Hebrews 12:11 observes, no chastening is pleasant at the time. However, it does bear the fruit of righteousness, and the chastening of humility is no exception. It bears the fruit of openness to the truth, acknowledging our inadequacy, admission of God's superiority, and genuine repentance. May all of us be ever humble in our worship!

— Via Truth Magazine, Volume 65, No. 3, March 2021

https://truthmagazine.com/kindle/2021/2021-03-mar/05_Praise.htm

——————–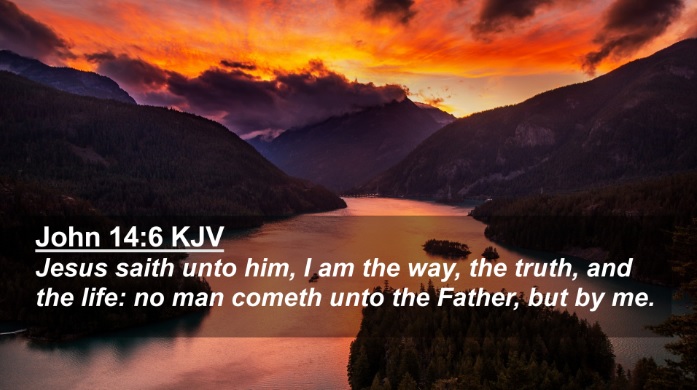 -2-
Sword Tips #2                                          
And this is the testimony: that God has given us eternal life, and this life is in His Son (1 John 5:11).
God has borne witness to the world of His truth, His love and His grace. Here, the apostle John teaches us that God, the giver of all good gifts, has given the world the gift of eternal life (Eph. 2:8). This gift is available to the world in His Son, Jesus Christ (Titus 2:11; 3:5-7).

Today, remember to thank God for His great love, mercy and grace that you as a Christian have in Christ. Live by faith, trusting and obeying His word to lead you to heaven. God be praised for His wonderful gift of eternal life in His Son!

— Joe R. Price

——————–
The Steps That Lead to Eternal Salvation
1) Hear the gospel — for that is how faith comes (Rom. 10:17; John 20:30-31).

2) Believe in the deity of Jesus Christ, the Son of God (John 8:24; John 3:18).

3) Repent of sins.  For every accountable person has sinned (Romans 3:23; Romans 3:10), which causes one to be spiritually dead (Ephesians 2:1) and separated from God (Isaiah 59:1-2; Romans 6:23). Therefore, repentance of sin is necessary (Luke 13:5; Acts 17:30).  For whether the sin seems great or small, there will still be the same penalty for either (Matt. 12:36-37; 2 Cor. 5:10) — and even for a lie (Rev. 21:8).

4) Confess faith in Christ (Rom. 10:9-10; Acts 8:36-38).

5) Be baptized in water for the remission of sins (Mark 16:16; Acts 2:38; 22:16; 1 Pet. 3:21).  This is the final step that puts one into Christ (Gal. 3:26-27).  For from that baptism, one is then raised as a new creature (2 Cor. 5:17), having all sins forgiven and beginning a new life as a Christian (Rom. 6:3-4). For the one being baptized does so "through faith in the working of God" (Col. 2:12). In other words, believing that God will keep His word and forgive after one submits to these necessary steps. And now as a Christian, we then need to…

6) Continue in the faith by living for the Lord; for, if not, salvation can be lost (Matt. 24:13; Heb. 10:36-39; Rev. 2:10; 2 Pet. 2:20-22).
——————–
Tebeau Street
CHURCH OF CHRIST
1402 Tebeau Street, Waycross, GA 31501
Sunday: 9 a.m. Bible Classes and 10 a.m. Worship Service.  We also have a Congregational Song Service at 5 p.m. for every first Sunday of the month.
Wednesday: 7 p.m. Bible Classes
evangelist/editor: Tom Edwards (912) 281-9917
Tom@ThomasTEdwards.com

https://thomastedwards.com/go/all.htm (This is a link to the older version of the Gospel Observer website, but with bulletins going back to March 4, 1990.)