"Go therefore and make disciples of all the nations…teaching them to observe all that I commanded you; and lo, I am with you always, even to the end of the age" (Matthew 28:19-20, NASB).
——————–
Contents:

1) PRINCIPLES OF PRAISE: Examples of Mindfulness (Matthew Bassford)
2) Sword Tips #9 (Joe R. Price)
——————–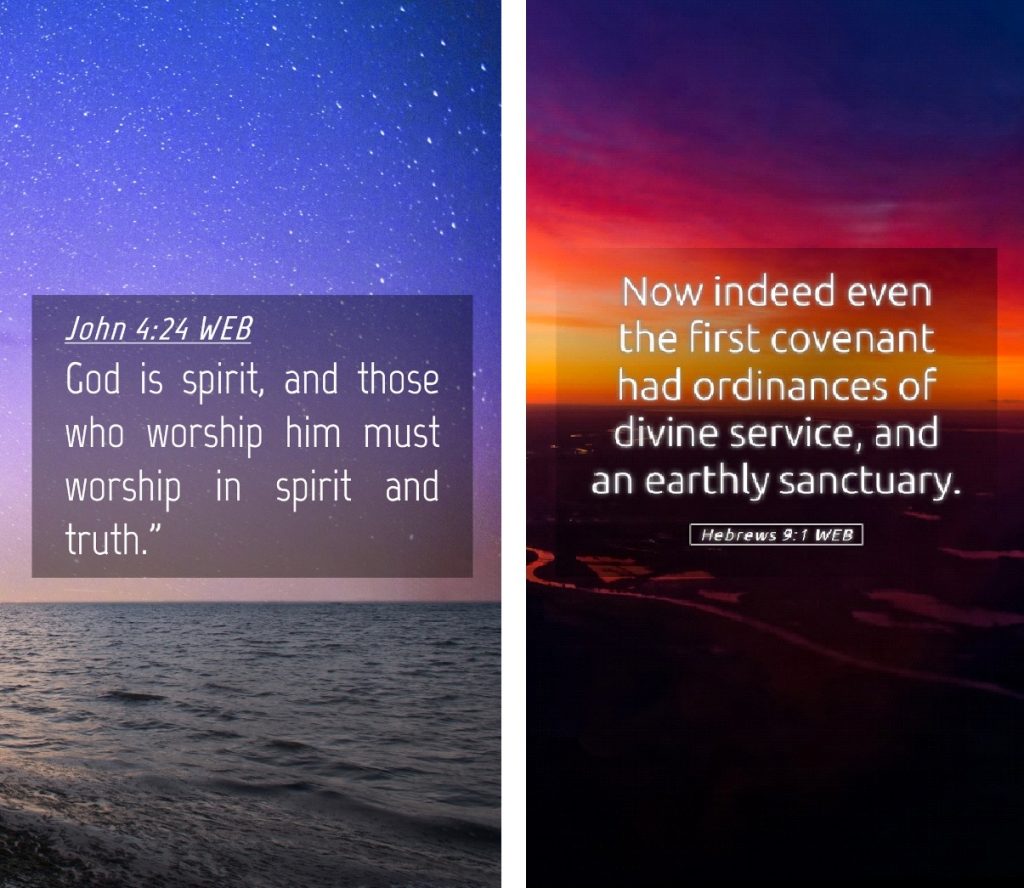 -1-
PRINCIPLES OF PRAISE: Examples of Mindfulness
Matthew Bassford

Synopsis: Our worship must reveal thoughtfulness in the way we choose to worship, how we prepare for worship, and in the content of what we say.
——————–
Introduction
Even though we serve God according to a different covenant and different laws than did the ancient Israelites, the fundamental attributes that God desires in His people have not changed since the beginning. Sometimes, people will argue that the Law of Moses was outward and ceremonial, whereas the commandments of Christ concern the inward man. This is nonsense. Indeed, the Old Testament commands the faithful to love God more frequently than does the New Testament!

The Biblical concept of love for God is much broader than most Americans would think. It is not merely concerned with emotions, but also with the will and the intellect. Mushy, content-free emotional outpouring has no place in the expression of our love for God, and it never has. Far from being a distraction from the warmth of our relationship with God in worship, intellectual involvement heightens our emotion and strengthens the relationship.

We see this clearly in the worship of godly people of old. Men such as Hezekiah, David, and Ezra were deeply devoted to God, but their devotion led them to seek Him mindfully rather than mindlessly. If we wish to express our love for God through mindful worship today, we have a great deal to learn from their example.
Mode of Worship
As is true of the biblical discussion of worship generally, these examples show us that mindful worship means using the proper mode of worship. We see this in the worship of Hezekiah's time in 2 Chronicles 29:25-26. During this ceremony, Hezekiah actively required the Levites to use various instruments of music in worship.

At first glance, this would seem to be an argument for the use of the instrument in worship today. However, it really is a powerful argument for the opposite. Hezekiah didn't pass out the cymbals, harps, lyres, and trumpets because he enjoyed the sound of those particular instruments.

Rather than being an emotional decision, it was a rational one. Hezekiah consulted the commandments of God repeated through His prophets David, Gad, and Nathan. From those commandments, he learned that God required the use of instruments in the tabernacle/temple worship of Israel. In obedience to that requirement, Hezekiah instructed the Levites to adopt the instrument.

Today, this is precisely the same thought process that we must follow. Our decisions about modes of worship can't be based on personal inclinations. Rather, we must ask, "What has God commanded?" Here, our inquiry should not concern itself with the requirements of the Law of Moses, which has been nailed to the cross with Christ. Instead, we must look to the New Testament, for the law of Christ continues in force to this day.

Once we ask the right question and look in the right place, the answer is simple and clear: Repeatedly, the writers of the New Testament urge the people of Christ to worship Him with singing. Not once do they instruct us to bring the instrument into our worship. If our goal truly is to express our love for God through mindful worship, this is all we need to know.
Approach to Worship
The Old Testament also shows us what a mindful approach to worship looks like. Many texts illustrate this principle, but one of the most interesting concerns David's preparations for the construction of the temple in 1 Chronicles 28-29. As per Philippians 4:18, his forethought and generosity represent a God-pleasing sacrifice, as much as the animals he offered in 1 Chronicles 29:21.

David's preparations are twofold. First, he devises plans for the construction of the temple and its furnishings, and he gives them to his son Solomon. 1 Chronicles 28:11-18 records the tremendous amount of detail those plans contained. Second, as reported by 1 Chronicles 29:1-5, he devotes a tremendous amount of his personal treasure to the project, tons of precious metals and other valuable commodities.

Besides pleasing God, David's careful work has another spiritually significant effect. In 1 Chronicles 29:5-9, after showing the people what he has given, he asks them what they were going to contribute. They respond bountifully and enthusiastically, providing Solomon with everything that he needed to carry out this great work.

David's painstaking preparations provide a powerful example for worship leaders today. God is worthy of our care and forethought. We must prepare wisely if we wish to help His people worship.

Sometimes, wisdom leads us not to do something. It might seem godly to script out a 15-minute opening prayer, but how many Christians could say the "Amen" at the end of that prayer without lying? So too, disciples who aren't crack sight readers are going to struggle to worship with an unfamiliar hymn led before the Lord's Supper on Sunday morning. There are wiser ways to "sing a new song!"

However, when a worship leader plans his work with care and wisdom, it will be obvious to the congregation. Just as David's example inspired the Israelites to give their best, thoughtfulness in leading songs and prayers will stir the congregation up to new heights of worship!
Content of Worship
Finally, of course, let us ensure that the content of our worship is thoughtful. Ephesians 5:18-19 and Colossians 3:16 teach us this today. Yet, long before Paul ever penned those words, spiritual depth is evident in every line of the psalms and the prayers uttered by ancient Israelites. Once more the Scriptures offer us multiple examples from which to choose, but it's instructive to consider the great penitential prayer of Ezra (Ezra 9:6-15).

Contextually, Ezra discovered that the Jews had a serious spiritual problem. Many of them had been intermarrying with the people of the land, thus inviting retribution from God. When Ezra hears this unwelcome news, he tears his clothes and collapses until evening, attracting the attention of a large crowd. Thus, his prayer was offered for the ears of his audience and the ears of God.

In it, he contrasts the faithlessness of the Jews with the graciousness of God. They wickedly abandoned Him, but after seventy years of captivity, He compassionately restored them to the land. Now the sin of mixed marriages invites God to wipe them out completely, and it leaves them without excuse.

This prayer shows Ezra's thoughtfulness in two ways. First, it is instructive. He takes his audience on a tour of the core narrative of the Old Testament: God's faithfulness and Israel's faithlessness. It cites the prophets who condemn exactly what the Jews are doing.

Second, it is timely. It highlights the sin in which the people are currently engaged. It explains the seriousness of their spiritual predicament, implying the powerful need for immediate action.

So too, worship leaders today should strive to enlighten and inspire the congregation. Sad to say, as diligent as song leaders can be in sniffing out false doctrine in hymns (sometimes finding false doctrine where none exists), brethren are all too blind to the peril of hymns that say nothing and teach nothing. By contrast, a good hymn pierces the heart of the singer with the word of God, inspiring worshipers to more devoted discipleship.
Conclusion
The kindest thing to be said about mindless worship is that it is easy. Nevertheless, it falls far short of what God expects from His people. When we engage our minds in deciding how to worship, how to prepare, and what to offer, we fulfill His design and glorify Him. May it never be said that we have presented to God what was meaningless to us!

— Via Truth Magazine, Volume 65, No. 8, August 2021
https://truthmagazine.com/kindle/2021/2021-08-aug/05_Praise.htm    


——————–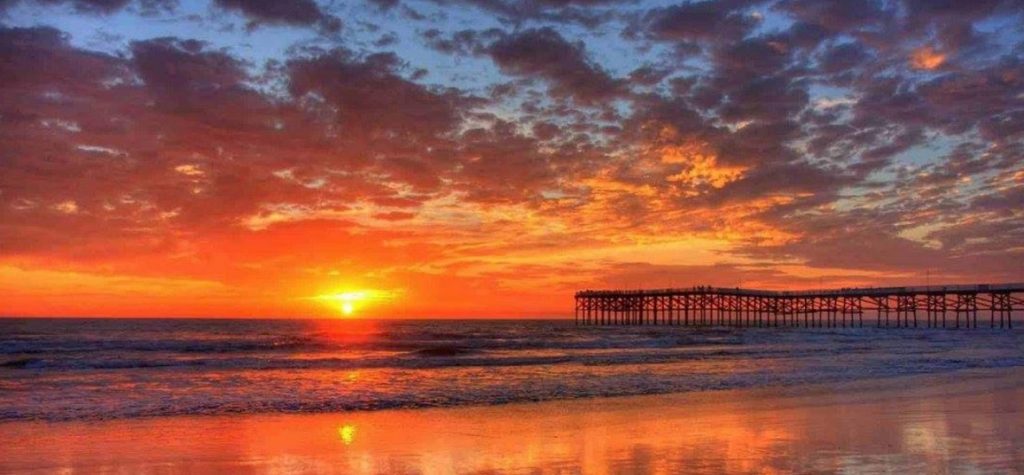 -2-
Sword Tips #9
Joe R. Price

"From the rising of the sun to its going down the Lord's name is to be praised" (Psalm 113:3).

As the days grow shorter, moving from autumn to winter, we are reminded that God set the seasons in place for our good (Gen. 1:14; 8:22). God ordained the sun's daily circuit, and it declares his glory (Psa. 19:1-4).

Praise God today for his power; Power that keeps the sun in its place and that gives us both summer and winter. The winter rest will eventually give way to spring's renewal and summer's growing season. And so it goes – just as God planned.

Like the days that draw toward winter, our lives are drawing ever shorter. Do not forget God. He gave you life; praise him for it! Eventually, you will stand before God and answer to him for how you used the life he gave you (2 Cor. 5:10). He has appointed a day of judgment for us all (Heb. 9:27; Acts 17:30-31).

God is worthy to be praised. Today and every day; praise his great name!

——————–
The Steps That Lead to Eternal Salvation
1) Hear the gospel — for that is how faith comes (Rom. 10:17; John 20:30-31).

2) Believe in the deity of Jesus Christ, the Son of God (John 8:24; John 3:18).

3) Repent of sins. For every accountable person has sinned (Romans 3:23; Romans 3:10), which causes one to be spiritually dead (Ephesians 2:1) and separated from God (Isaiah 59:1-2; Romans 6:23). Therefore, repentance of sin is necessary (Luke 13:5; Acts 17:30). For whether the sin seems great or small, there will still be the same penalty for either (Matt. 12:36-37; 2 Cor. 5:10) — and even for a lie (Rev. 21:8).

4) Confess faith in Christ (Rom. 10:9-10; Acts 8:36-38).

5) Be baptized in water for the remission of sins (Mark 16:16; Acts 2:38; 22:16; 1 Pet. 3:21). This is the final step that puts one into Christ (Gal. 3:26-27). For from that baptism, one is then raised as a new creature (2 Cor. 5:17), having all sins forgiven and beginning a new life as a Christian (Rom. 6:3-4). For the one being baptized does so "through faith in the working of God" (Col. 2:12). In other words, believing that God will keep His word and forgive after one submits to these necessary steps. And now as a Christian, we then need to…

6) Continue in the faith by living for the Lord; for, if not, salvation can be lost (Matt. 24:13; Heb. 10:36-39; Rev. 2:10; 2 Pet. 2:20-22).
——————–
Tebeau Street
CHURCH OF CHRIST
1402 Tebeau Street, Waycross, GA 31501
Sunday: 9 a.m. Bible Classes and 10 a.m. Worship Service. We also have a Congregational Song Service at 5 p.m. for every first Sunday of the month.
Wednesday: 7 p.m. for Bible Classes
evangelist/editor: Tom Edwards (912) 281-9917
Tom@ThomasTEdwards.com

https://thomastedwards.com/go/all.htm (This is a link to the older version of the Gospel Observer website, but with bulletins going back to March 4, 1990.)