"Go therefore and make disciples of all the nations…teaching them to observe all that I commanded you; and lo, I am with you always, even to the end of the age" (Matthew 28:19-20, NASB).
——————–
Contents:

1) PRINCIPLES OF PRAISE: Examples of Dependence in Worship (Matthew Bassford)
2) Sword Tips #5 (Joe R. Price)
——————–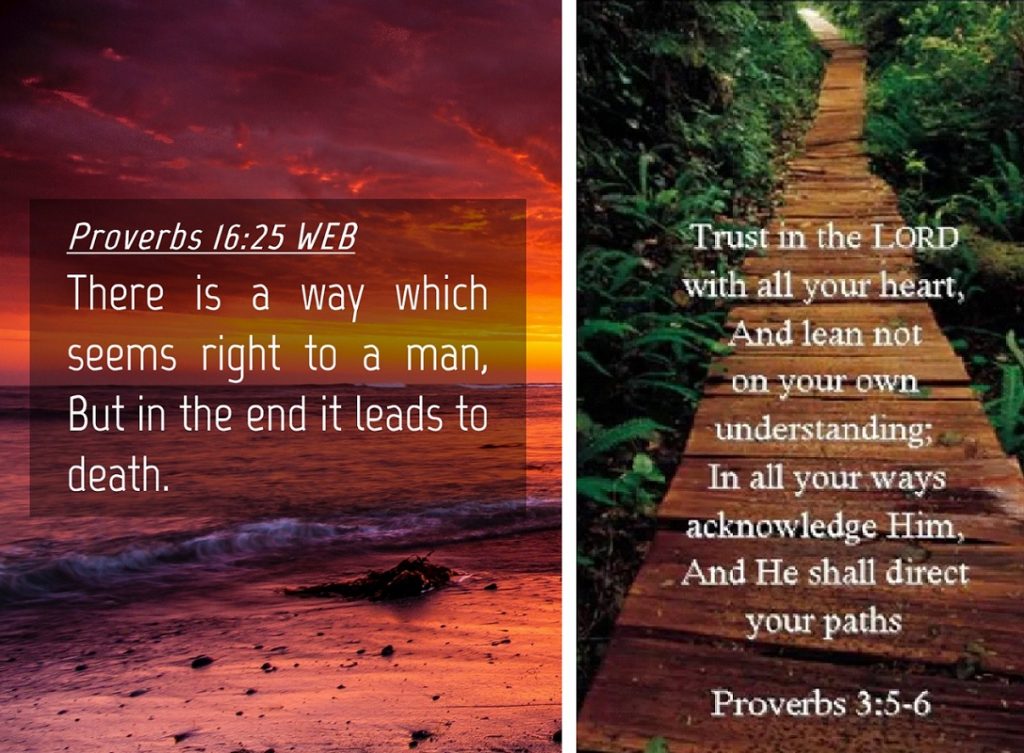 -1-
PRINCIPLES OF PRAISE: Examples of Dependence in Worship
Matthew Bassford

Synopsis: Like past heroes of faith, Christians look to God for guidance, and submit to His instruction. This spirit of dependence should be ever present in our worship.

——————–
Introduction
As Christians, we know we are utterly dependent on God, and we frequently acknowledge that dependence in worship. In the words of the great hymn "Be with Me, Lord," we dare not try to take one step alone. Indeed, it is hard to imagine going through an entire worship service without some expression of our complete reliance on God. We know the truth, so we'd better confess it before Him!

This is not a new idea. For as long as God's people have confronted challenges beyond their ability, puzzles beyond their understanding, and enemies beyond their strength, they have admitted their helplessness to their Creator and looked to Him for grace. They knew they needed Him just like we do, so they sought His help in worship.

In fact, it is striking how often biblical heroes adopted this approach. Many of the stories of Scripture that most inspire us do so not because of the hero's abilities, but because of his decision to turn his problems over to God. Nor are any of these ever disappointed. When we consider how they overcame through confessing their dependence in worship, it is clear how we can overcome too.
Solomon's Appeal for Wisdom
The first of these stories of worshipful dependence that we are going to consider (there are many more that we will not) concerns the young king Solomon. Once he has established his reign by carrying out the bloodthirsty advice of his aged father, David, he is left at a loss about what to do next. He has inherited a vast kingdom that takes up almost the entire eastern coast of the Mediterranean. In this kingdom are countless people and a number of subject nations. Even David himself had trouble keeping this massive realm under control!

In Solomon's own estimation, this is not a job for which he's equipped. As he says to God in 1 Kings 3:7, "I am a little child and do not know how to go out or come in." When it comes to managing his massive responsibilities, he's baffled.

Indeed, he sees only one way out. As God does for Solomon's descendant, Ahaz, in Isaiah 7, so He does for Solomon in 1 Kings 3. God offers him help. Unlike Ahaz, who refused to ask the Lord for a sign, Solomon takes Him up on His offer. God tells Solomon to ask for whatever he wants, and Solomon asks for wisdom: an understanding heart and the ability to judge a great people. Without God's help, Solomon has no hope of success; but with it, he has no fear of failure. Unsurprisingly, this humble admission pleases God, and He blesses Solomon with wisdom more richly than anyone else before or since.

When we ourselves feel overwhelmed, we could ask for no better example. We need to bring our overwhelmedness to God, and one of the best ways to do so is in the songs we sing. "Be with Me, Lord" does a great job of expressing these sentiments. So also does "I Need Thee Every Hour." When we come to our Father seeking His help in this way, we can be certain that He will give us bread, not a stone.
Daniel's Prayer for Insight
We see the same dependence on God in young Daniel and his friends (Dan. 2). However, unlike Solomon, who was at sea in a complicated and confusing situation, the four Hebrew exiles know exactly what their problem is. His name is Nebuchadnezzar.

Nebuchadnezzar has got it into his kingly head that any wise man worthy of the name not only will be able to interpret the dream he has had, but they will be able to tell it to him without him telling them first. As the assembled Chaldean sorcerers point out in Daniel 2:10-11, this is impossible. Nobody can do that!

Nebuchadnezzar takes this refusal in the way that ancient Middle Eastern rulers commonly took refusals. He becomes violently angry and commands the death of every wise man in Babylon—including Daniel and his three friends, even though none of them had anything to do with the mess! In response, Daniel pleads with the captain of the guard for a stay of execution, and he urges his three friends to pray so that the nature of the king's dream will be revealed to Daniel, and they all can survive.

Once again, as soon as God's people admit their dependence on Him and turn to Him for help, He comes through in the clutch. That very night, God gives the answer to Daniel in a vision of his own, and because of His help, all the wise men of Babylon are spared.

It's quite common for us too to encounter dilemmas that seem insoluble to us. We don't know the answer, and bad things will happen to us unless we find it. Seeking God's help is the right answer here, too. Once again, we can seek it in song. "Teach Me Thy Way" is a hymn that can help us with this. "In the Hour of Trial" is another, focused particularly on our dependence on Jesus when we are tempted.
Jehoshaphat's Request for Deliverance
Sometimes, though, the problems that we have are not easily addressed. We are faced with a foe whom we know we can't defeat, so we must depend on God to defeat him for us. This is where Jehoshaphat and the nation of Judah find themselves in 2 Chronicles 20. According to 20:1, three of the nations around Judah (i.e., the Moabites, the Ammonites, and the Meunites) have made an alliance to invade and destroy their neighbor.

We don't know exactly how many of them there were (beyond "a vast number"), but the total is clearly enough to terrify Jehoshaphat. However, good king that he is, he brings his despair to God in 2 Chronicles 20:6-12. The last verse of his prayer puts things starkly: "We are powerless before this vast number that comes to fight against us. We do not know what to do, but we look to you."

Once again, God proves Himself faithful to those who rely on Him. In 20:17, He promises them that He will fight for them so powerfully that they won't have to lift a hand in their own defense. In 20:22-24, He carries out His word. The overwhelming host of enemies is itself overwhelmed by His might.

In our lives, there is a long list of enemies who are too much for us. At the head of the list, though, are the twin foes of sin and death, adversaries whom only Christ can defeat. Unless we seek His help and lean on Him, we're doomed. A couple of hymns that express our dependence in these areas are "Abide with Me" and "O Thou Fount of Every Blessing."
Conclusion
Though Americans are famed for idealizing self-reliance, one suspects that all people in all times are prone to believe the myth of their own sufficiency. Life teaches us differently. Sooner or later, all of us are forced to acknowledge that we cannot direct our own steps and that we must depend on God.

When we consider the holy men of old, we see that they knew this and confessed it when they worshiped God. Their example should impel us to do the same. He hears those who call on Him, and none of the problems and fears that can crush us has any hope of standing up to Him.

— Via Truth Magazine, Volume 65, No. 6, June 2021

https://truthmagazine.com/kindle/2021/2021-06-jun/05_Praise.htm

——————–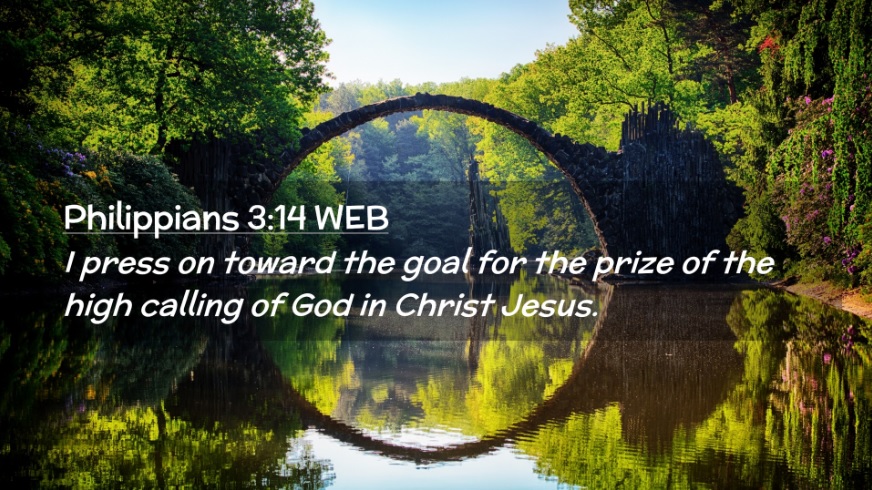 -2-
Sword Tips #5
Joe R. Price
"So it was, that while he was serving as priest before God in the order of his division, according to the custom of the priesthood, his lot fell to burn incense when he went into the temple of the Lord. And the whole multitude of the people was praying outside at the hour of incense. Then an angel of the Lord appeared to him, standing on the right side of the altar of incense" (Luke 1:8-11).
A righteous man, Zacharias the priest and his wife, Elizabeth, had no children; "they were both well advanced in years" and she was barren (Lk. 1:7). However, this reality did not embitter them or debilitate them. Zacharias had a responsibility to serve in the temple which he faithfully met. When disappointments come in life, do not allow them to hinder your faithful service to the Lord.
Furthermore, God blessed Zacharias and Elizabeth beyond their wildest imaginations, giving them a son named John – the forerunner of the Messiah. God has great things ahead for you as you trust him and do his will.
Do not be distracted or discouraged today as you serve the Master. Instead, faithfully "press toward the goal for the prize of the upward call of God in Christ Jesus" (Phil. 3:14).
——————–
The Steps That Lead to Eternal Salvation
1) Hear the gospel — for that is how faith comes (Rom. 10:17; John 20:30-31).

2) Believe in the deity of Jesus Christ, the Son of God (John 8:24; John 3:18).

3) Repent of sins. For every accountable person has sinned (Romans 3:23; Romans 3:10), which causes one to be spiritually dead (Ephesians 2:1) and separated from God (Isaiah 59:1-2; Romans 6:23). Therefore, repentance of sin is necessary (Luke 13:5; Acts 17:30). For whether the sin seems great or small, there will still be the same penalty for either (Matt. 12:36-37; 2 Cor. 5:10) — and even for a lie (Rev. 21:8).

4) Confess faith in Christ (Rom. 10:9-10; Acts 8:36-38).

5) Be baptized in water for the remission of sins (Mark 16:16; Acts 2:38; 22:16; 1 Pet. 3:21). This is the final step that puts one into Christ (Gal. 3:26-27). For from that baptism, one is then raised as a new creature (2 Cor. 5:17), having all sins forgiven and beginning a new life as a Christian (Rom. 6:3-4). For the one being baptized does so "through faith in the working of God" (Col. 2:12). In other words, believing that God will keep His word and forgive after one submits to these necessary steps. And now as a Christian, we then need to…

6) Continue in the faith by living for the Lord; for, if not, salvation can be lost (Matt. 24:13; Heb. 10:36-39; Rev. 2:10; 2 Pet. 2:20-22).
——————–
Tebeau Street
CHURCH OF CHRIST
1402 Tebeau Street, Waycross, GA 31501
Sunday: 9 a.m. Bible Classes and 10 a.m. Worship Service. We also have a Congregational Song Service at 5 p.m. for every first Sunday of the month.
Wednesday: 7 p.m. for Bible Classes
evangelist/editor: Tom Edwards (912) 281-9917
Tom@ThomasTEdwards.com

https://thomastedwards.com/go/all.htm (This is a link to the older version of the Gospel Observer website, but with bulletins going back to March 4, 1990.)