"Go therefore and make disciples of all the nations…teaching them to observe all that I commanded you; and lo, I am with you always, even to the end of the age" (Matthew 28:19-20, NASB).
——————–
Contents:

1) Maintaining Godliness During Difficult Times (Tom Edwards)
2) News & Notes
——————–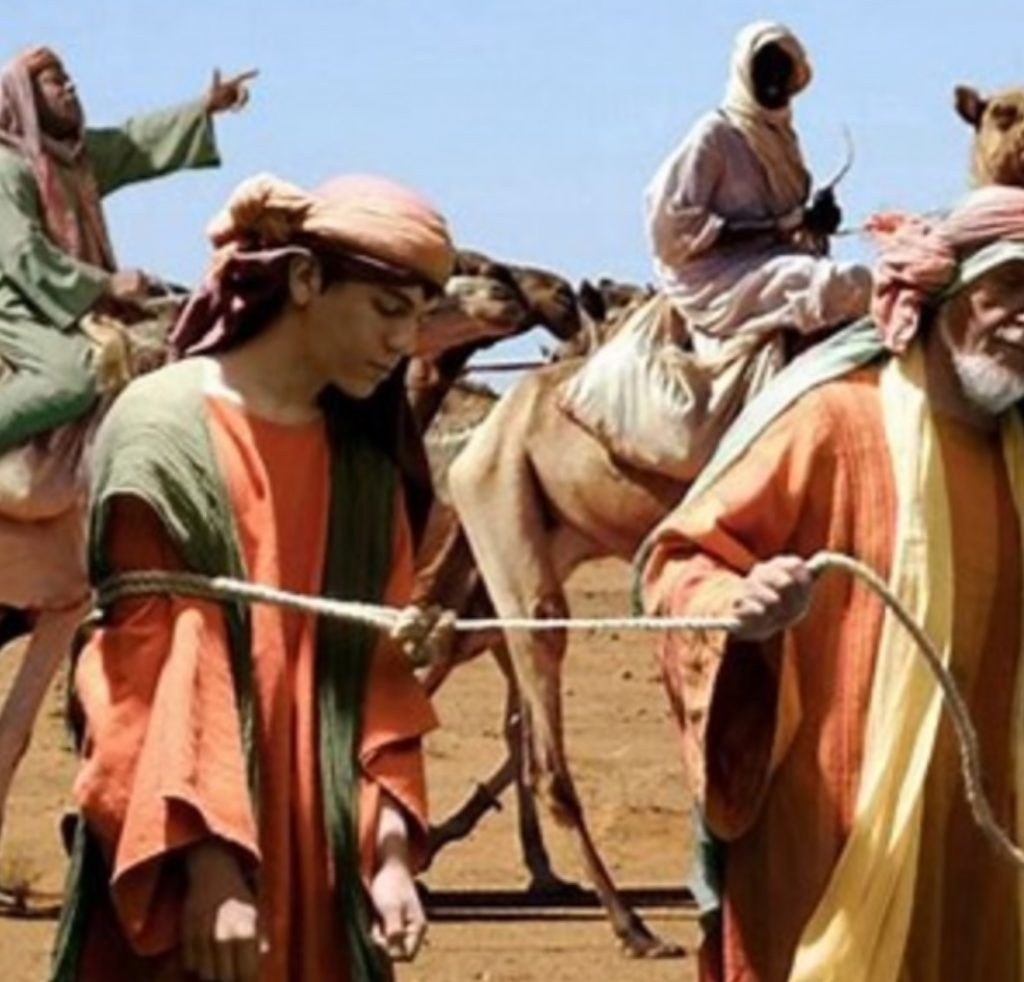 -1-
Maintaining Godliness During Difficult Times
Tom Edwards

Due to a false accusation made against him by Potiphar's wife (Gen. 39:7-20), Joseph, as an innocent man, spent two years in prison for a crime he had not committed (Gen. 41:1, 8,14-15). His confinement in that dungeon would have been longer had he not interpreted the dreams of Pharaoh's chief cupbearer and his chief baker — fellow prisoners (Gen. 40:2-3, 8-13).

Joseph told the cupbearer that his dream meant that Pharaoh would release him from prison in three days and restore him to his former position as the king's chief cupbearer. Joseph then asked just one thing of him: "Only keep me in mind when it goes well with you, and please do me a kindness by mentioning me to Pharaoh and get me out of this place. For I was in fact kidnapped from the land of the Hebrews, and even here I have done nothing that they should have put me into the dungeon" (vv. 14-15).

The interpretation of the dream came to pass, just as Joseph said it would. The cupbearer was set free and resumed his former service to the king — but, unfortunately, he "did not remember Joseph, but forgot him" (v. 23).

At the end of two full years of Joseph's imprisonment, Pharaoh had two dreams which troubled him — dreams which none of his wise men nor magicians could interpret (Gen. 41:1-8). So it was finally then when the chief cupbearer remembered Joseph and spoke to Pharaoh about him (Gen. 41:9-14).

While in prison, Joseph remained true and faithful to God — even when "They afflicted his feet with fetters" and "He himself was laid in irons" (Psa. 105:18). So God was with Joseph, blessed him, and "extended kindness to him, and gave him favor in the sight of the chief jailer" who, in turn, "committed to Joseph's charge all the prisoners who were in the jail; so that whatever was done there, he was responsible for it. The chief jailer did not supervise anything under Joseph's charge because the LORD was with him, and whatever he did, the LORD made to prosper" (Gen. 39:21-23).

What a wonderful lesson we see in this of one who kept his faith in God and devotion toward Him even after suffering unjustly for something he did not do. It would probably appear to many that Joseph, in his dungeon-circumstance (Gen. 41:14), had reason to complain, to be embittered, to be hateful, to be filled with rage, to lash out, to rebel and lose faith — but he did not. And because of his continual, loyal commitment to God, the Lord blessed Joseph.

We who are Christians need to also be that same way. For to those saints who were undergoing not just some difficulties but the extremes of a "fiery ordeal," Peter exhorted to "keep on rejoicing, so that also at the revelation of His glory you may rejoice with exultation. If you are reviled for the name of Christ, you are blessed, because the Spirit of glory and of God rests on you. Make sure that none of you suffers as a murderer, or thief, or evildoer, or a troublesome meddler; but if anyone suffers as a Christian, he is not to be ashamed, but is to glorify God in this name" (1 Pet. 1:12-16).

It was also Peter, in this same epistle, who encouraged the brethren to "Keep your behavior excellent among the Gentiles, so that in the thing in which they slander you as evildoers, they may because of your good deeds, as they observe them, glorify God in the day of visitation" (1 Pet. 2:12).

We need to, therefore, always strive to set forth the right example. And Peter also has more to say about that behavior we are to maintain and why:

"For,
He that would love life,
And see good days,
Let him refrain his tongue from evil,
And his lips that they speak no guile:
And let him turn away from evil, and do good;
Let him seek peace, and pursue it.
For the eyes of the Lord are upon the righteous,
And his ears unto their supplication:
But the face of the Lord is upon [against, NASB] them that do evil" (1 Pet. 3:10-12, ASV).

As Christians we are to be different from the world because of our special relationship with God, as Peter shows in 1 Peter 2:9-10: "But you are A CHOSEN RACE, A HOLY NATION, A PEOPLE FOR God's OWN POSSESSION, so that you may proclaim the excellencies of Him who has called you out of darkness into His marvelous light; for you once were NOT A PEOPLE, but now you are THE PEOPLE OF God; you had NOT RECEIVED MERCY, but now you have RECEIVED MERCY."

In Psalm 105, one of the historical psalms, we read more about Joseph in verses 16-25. There it states that it was God who had "sent a man before them, Joseph, who was sold as a slave" (v. 17).

In reading the account of Joseph's betrayal by his own jealous and enraged brothers (Gen. 37:11) who increased in their hatred toward him (Gen. 37:4, 8); would have killed him had it not been for Reuben (vv. 18,20,21); and later listened to the advice of Judah, who also thought it not wise to murder their brother, but instead to sell him into slavery for twenty shekels of silver (vv. 26-28); it would certainly not appear that God had anything at all to do with such cold-hearted and evil acts. And He did not — in the sense of actually causing it. But in the case of Joseph, we see that God can even use the wicked and sinful dealings of others, which He is not responsible for, to bring about His will through His divine providence.

As we think of God being able to use such evil and wickedness of men, how this very much parallels with the unjust treatment and atrocities inflicted upon God's Son, Jesus Christ, and what that all led to. For it was not God, but it was the envious religious leaders who stirred up the multitude into demanding the death of Jesus (Mark 15:10-13; John 19:14-15). Were any of these, who were crying out for His blood, part of that crowd a week earlier who praised the Lord as He entered the city of Jerusalem, riding on a donkey? That is spoken of as being "His triumphal entry." For then, they were shouting, "Hosanna to the Son of David; BLESSED IS HE WHO COMES IN THE NAME OF THE LORD; Hosanna in the highest!" (Matt. 21:9). But had they so quickly and wrongfully changed their tune just one week later?

We who praise the name of the Lord now, as our Lord and Savior, must still be on guard against temptations, lest we be lured into that broad and wrongful way that the majority of this world are following to destruction — instead of remaining true on that narrow and less traveled way that leads to eternal life in heaven above (Matt. 7:13-14). For our allegiance can be easily switched from God to the evil things of this world, if we are not careful. "Therefore let him who thinks he stands take heed that he does not fall" (1 Cor. 10:12).

Jesus knew of the pain and suffering He would have to undergo to make an atonement for the sins of the world. He knew He would be lied about, mocked, physically and severely mistreated, and eventually nailed to a cross where he would writhe in anguish and intense pain. However, none of that evil inflicted on Him was caused by God — but it was used by God. For Jesus knew that He had to die for the sins of the world; and, therefore, remained silent before His accusers, as seen in Isaiah's prophesy of the Christ:

"He was oppressed and He was afflicted,
Yet He did not open His mouth;
Like a lamb that is led to slaughter,
And like a sheep that is silent before its shearers,
So He did not open His mouth" (Isa. 53:7).

Jesus did not try to defend Himself in word or action to avoid the cross — nor did He want His apostles to prevent or rescue Him from that agony to come, nor the twelve legions of angels to do so (Matt. 16:21-23; Matt. 26:52-54; John 18:10-11, 36). So while going through the mock trials and the terrible scourging, He was intent on going to the cross in order to make a way of salvation possible for every lost soul by His atoning death — even for the very ones who hated and persecuted Him (Heb. 2:9; 1 John 2:2). Jesus could see that every evil treatment inflicted upon Him was now leading up to that. So He willingly submitted (John 10:14-15, 17-18) and did the most needful thing for this world that no one else would ever have been able to do. For "there is salvation in no one else; for there is no other name under heaven that has been given among men by which we must be saved" (Acts 4:12). Jesus' atonement was for every sinner that has ever lived or ever shall live.

And from that worst evil that the world could ever show in wickedly and unjustifiably putting to death God's Perfect Son Jesus, God also providentially used that to show to the world His far surpassing love in the greatest way possible: "For God so loved the world that He gave His only begotten Son…" (John 3:16). "In this is love, not that we loved God, but that He loved us and sent His Son to be the propitiation [atonement] for our sins" (1 John 4:10). "For one will hardly die for a righteous man; though perhaps for the good man someone would dare even to die. But God demonstrates His own love toward us, in that while we were yet sinners, Christ died for us" (Romans 5:7-8).

Joseph realized, too, that even the evil that befell him was being used by God in His divine providence. For when revealing himself to his brothers many years after their betrayal of him, he assured them by saying: "Now do not be grieved or angry with yourselves, because you sold me here, for God sent me before you to preserve life" (Gen. 45:5). "Now, therefore, it was not you who sent me here, but God; and He has made me a father to Pharaoh and lord of all his household and ruler over all the land of Egypt" (v. 8). Joseph also later said to them, "As for you, you meant evil against me, but God meant it for good in order to bring about this present result, to preserve many people alive" (Gen. 50:20-21).

The story of Joseph very much reminds us of how Jesus was treated. For it was much evil that led to His crucifixion. As noted earlier, it was envy (Mark 15:10); an intense desire for His death (Mark 15:12-14); and a perversion of justice in crying out for the release of the murderer and insurrectionist, Barabbas, while demanding that Jesus, the innocent One, be crucified (Mark 15:6-15). Peter states that the Lord was "nailed to a cross by the hands of godless men and put to death." Yet that same verse also shows that Jesus was "delivered over by the predetermined plan and foreknowledge of God" (Acts 2:23). Again, God did not directly cause it; but He could still use these terrible doings in bringing about His will through divine providence. For God sent His Son into our world "when the fullness of the time came" (Gal. 4:4), which means "the destined or appointed time"; and "at the right time Christ died for the ungodly" (Rom. 5:5). These events took place when God wanted them to.

What terrible things were inflicted upon Joseph — the betrayal of his jealous brothers, their increasing hatred toward him, their murderous hearts toward him, their selling him into slavery for twenty shekels of silver, and his confinement for two years in a dungeon because of a false and malicious charge made against him. But let us remember and never forget how Joseph dealt with those situations. He did not become embittered, irrational, throwing fits, hateful, lashing out verbally and physically; but, instead, he maintained his faith in God and devotion to Him.

And we can certainly say the same of Jesus who suffered to an even more intense degree. Yet, what was one of the last things He prayed while on that cross in extreme agony and being reviled and mocked by some of the onlookers? He prayed, "Father, forgive them; for they do not know what they are doing" (Luke 23:34).

What about injustice, ill-treatment, and adversity in our time? How do we react when these things happen to us? Is it how we should react? Is it the way God wants us to react? Are we manifesting a Christ-like spirit? Or are we showing that we are no longer listening to God (if we ever had before)? We, who are Christians, need to always maintain a godly composure — even when undergoing difficult trials — to be like Joseph, to be more like Jesus, to always strive to be pleasing to our Father in heaven.

We should also remember that "this finds favor, if for the sake of conscience toward God a person bears up under sorrows when suffering unjustly. For what credit is there if, when you sin and are harshly treated, you endure it with patience? But if when you do what is right and suffer for it you patiently endure it, this find favor with God" (1 Pet. 2:19-20).

And "Blessed is a man who perseveres under trial; for once he has been approved, he will receive the crown of life which the Lord has promised to those who love Him" (James 1:12).

There are certainly many other Bible examples that could be cited, such as the apostles who after they had been beaten and imprisoned for preaching the gospel, continued to do the same preaching after being released and were "rejoicing that they had been considered worthy to suffer shame for His name" (Acts 5:41). Or those believers who, when persecuted, were able to "accept joyfully" the seizure of their property because they knew that they had "a better possession and a lasting one" in eternal glory with God in heaven — and of which no man could take from them (Heb. 10:34).

Having our priorities right by putting God first (Matt. 6:33) and focusing on the spiritual above the physical (Col. 3:1-3), and the eternal above the temporary (Col. 4:16-18), will help us in striving to maintain godliness — even when undergoing difficult times. So may we ever look to the Lord by looking to His word and faithfully submitting to Him by applying His word in our lives — and continue to do so — come what may! For His word is the word of eternal salvation!

— All Scripture from the New American Standard Bible, unless otherwise indicated.

——————-

-2-
News & Notes
Folks to be praying for:
Pat Joyner has requested prayer for her daughter's brother-in-law, Jamie Cates, who recently had a double lung transplant and is still in the hospital — and, even after being released, will have to remain near it for the next six months. Pat says that "He is progressing ok, but is still not out of the woods yet."

A.J. Joyner and his wife Pat are not allowed to go out at this time. He is still having trouble with a sinus infection, arthritis, and a bad knee. And Pat has autoimmune diseases, COPD, scarring of her lungs, and other health issues.
Cheryl Corbitt is feeling better, though she still becomes a little fatigued when trying to do too much.  We are glad and thankful that her test result yesterday for covid-19 came back negative.  Her family is also doing well. The test results for those who had covid-19 at the nursing home, whom Cheryl had asked us to pray for, also came back negative.
Deborah Medlock's three-needle biopsy was rescheduled for June 26, due to a surgery that has come up for someone else. Her follow-up will then be on the 30th, when she will then hear the results. Even if the growth is benign, Deborah will probably go ahead with chemo or radiation treatments if recommended by her doctor.
Doyle Rittenhouse had two epidurals last week, but they did not alleviate his pain. Actually, it has been getting worse, which has him not sleeping well. He will be having a telephone conference with his doctor tomorrow and will probably be having the spacer-surgery for his spine in the next couple weeks. The stitches were removed from where they cut out the abnormal growth, but the biopsy of that area has not yet come back.

Ginger Ann Montero has been experiencing pain, which seems to be caused by a pinched nerve. She will be seeing her doctor tomorrow.
Rex Hadley has two ballooned discs that are causing pain to his leg. He had been given an epidural, but it did not give him much relief.
Frankie Hadley's health has not improved, and she remains very fragile.

Joyce Rittenhouse is feeling better every day; but her legs are weak and shaky when standing, due to having been bedridden for several days, and which will take about a month to regain her strength. She says "Hey" to all the members, misses us, and wishes she could be at the services — but her immune system has also been decreased, so her doctor has advised her not to go out. She is also on a new type of medication that will help her not to form the many stones that she had been having over the last several months, and also a new insulin that won't lead to some of the other problems she was having with the previous one. So she is glad for these things.
Joyce's brother is still waiting for the 6″ Gore-Tex graft to be made, and which will then be installed into his heart's main artery. Other procedures will also be performed. So it will be two surgeries, on two consecutive days, that will each be performed by two surgeons. In the meanwhile, they are keeping his blood pressure low.
Ronnie Davis has been having some problems with allergies.
Let us also continue to remember the following in prayer: Elaine Abbott, Ray Daugherty, Rick Cuthbertson, Jim Lively, Shirley Davis, and Kerry Williams.
——————–
The Steps That Lead to Eternal Salvation
1) Hear the gospel, for that is how faith comes (Rom. 10:17; John 20:30-31).
2) Believe in the deity of Jesus Christ (John 8:24; John 3:18).
3) Repent of sins (Luke 13:5; Acts 17:30).
4) Confess faith in Christ (Rom. 10:9-10; Acts 8:36-38).
5) Be baptized in water for the remission of sins (Mark 16:16; Acts 2:38; 22:16; Rom. 6:3-4; Gal. 3:26-27; Col. 2:12; 1 Pet. 3:21).
6) Continue in the faith, living for the Lord; for, if not, salvation can be lost (Matt. 24:13; Heb. 10:36-39; Rev. 2:10; 2 Pet. 2:20-22).
——————–

Tebeau Street
CHURCH OF CHRIST
1402 Tebeau Street, Waycross, GA 31501

We are currently meeting for only our Sunday 10 a.m. worship service each week, due to the coronavirus situation.

evangelist/editor: Tom Edwards (912) 281-9917
Tom@ThomasTEdwards.com
http://thomastedwards.com/go (older version of the Gospel Observer website, but with bulletins going back to March 4, 1990)