"Go therefore and make disciples of all the nations…teaching them to observe all that I commanded you; and lo, I am with you always, even to the end of the age" (Matthew 28:19-20, NASB).
——————–
Contents:

1) "O King, Live Forever" (Al Diestelkamp)
2) The Consequences of Being a Liar (R.J. Evans)
3) How Often Shall I Forgive? (Frank Himmel)
4) Becoming More Like Jesus (Part 2) (video sermon, Tom Edwards)
5) News & Notes
——————–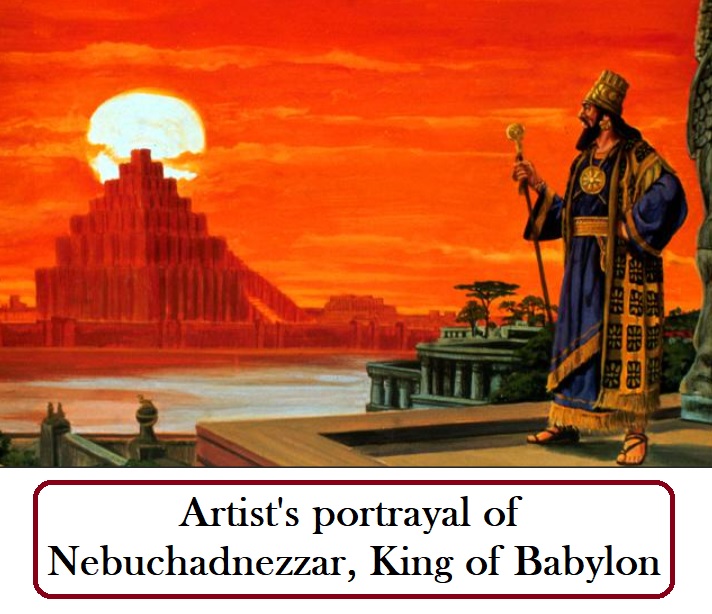 -1-
"O King, Live Forever"
Al Diestelkamp

Try to imagine yourself in a situation where your nation has been overthrown by a foreign power, and you have been taken captive and forced into servitude to the very evil ruler who was responsible for this unwanted circumstance. What would be your attitude toward the one in power?

This was exactly the situation in which Daniel found himself from his youth through his old age. What should impress us is how this man of faith viewed the reigns of godless emperors as the result of God giving power "to whomever He chooses" (Dan. 4:25). Therefore, when addressing whoever was king, he would begin by saying, "O king, live forever!" (Dan. 2:4; 3:9; 5:10; 6:21). His respect was not dependent on the respectability of the rulers but was the result of the respect he had for the One Who had placed them in power.

Furthermore, Daniel's respect was not mere lip service. He served with distinction in the administrations of the godless kings Nebuchadnezzar, Belshazzar, and Darius. Even when Daniel's faith in God was challenged, requiring him to obey God rather than men, he did not speak evil of the king who had sentenced him to the lion's den but said, "O king, live forever!" (6:21).

Daniel's respect toward those in authority was in agreement with principles outlined in the law of Moses which said, " You shall not revile God, nor curse a ruler of your people" (Ex. 22:28). Solomon also warned, "Do not curse the king, even in your thought" (Eccl. 10:20).

Of course, it is important to note that Daniel, and other men of faith, did not participate in any evil, nor did they hesitate to rebuke rulers for their sins (i.e., Dan. 3:16-18; Mk. 6:18); but they evidently did so respectfully, considering the high regard the rulers gave in return (Dan. 2:48-49; Mk. 6:26).

This got me to consider my own attitude toward the men whom God has chosen to govern our nation.  I realize that a democratic republic is quite different from other forms of government. This might make determining just who is included in "a ruler" more challenging, but it surely would include our presidents. In my lifetime, there have been fourteen men who have served as President of the United States. In my opinion, some have been more "respectable" than others. Yes, some of them were adulterers, liars, and approved of such things "worthy of death" (Rom. 1:32), but I wouldn't trade any one of them for the likes of Nebuchadnezzar or Belshazzar.

There is no time in my memory when the divisions in our nation were more evident and the vitriolic attacks more vocal. (I wasn't alive during the Civil War.) It is a time when Christians have the opportunity to be like Daniel by "speaking the truth in love" (Eph. 4:15) while putting away "all bitterness, wrath, anger, clamor, and evil speaking…with all malice" (Eph. 4:31).

Christians should do all we can to expose evil and promote righteousness in our nation. This might include working and voting to elect honorable candidates who have respect for God's Word; but when the votes are tabulated, we need to accept the results and show honor to those elected as ones "appointed by God" (Rom. 13:1). Peter wrote, "Honor the king" (1 Pet. 2:18). Though we don't have a king in our nation, I suspect the Lord expects us to make the application anyway.

— via Think On These Things, Volume 50, No. 3, July-August-September 2019
——————–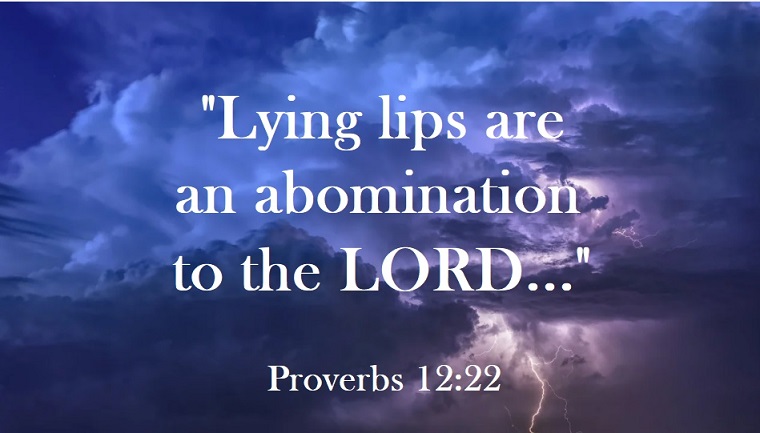 -2-
The Consequences of Being a Liar
R. J. Evans

The sin of lying is a serious matter that has eternal consequences. In Revelation 21:8 we are told: "But the cowardly, unbelieving, abominable, murderers, sexually immoral, sorcerers, idolaters, and all liars shall have their part in the lake which burns with fire and brimstone, which is the second death." The Apostle Paul specifically told Christians to put "away lying, each one speak truth with his neighbor, for we are members of one another" (Eph. 4:25).

I find it interesting that the Apostle John spoke of five different types of liars in the First Epistle of John. Please take note of these types of liars:

1. Those who claim to be in fellowship with God, but are walking in sin. "If we say that we have fellowship with Him, and walk in darkness, we lie and do not practice the truth" (1 Jn. 1:6). For a good contrast between walking in the light of truth, as opposed to walking in the darkness of sin and error, please read Ephesians 5:6-16.

2. Those who say they have not sinned and have deceived themselves. "If we say we have no sin, we deceive ourselves, and the truth is not in us…If we say that we have not sinned, we make Him a liar, and His word is not in us" (1 Jn. 1:8, 10). God has told us that we all have sinned (Rom. 3:23). To claim that we have not sinned is a lie ("the truth is not in us"), and while doing so, we attempt to make God a liar because He has clearly established the fact that we are sinners. "Indeed, let God be true but every man a liar" (Rom. 3:4).

3. Those who claim to know God, but do not obey Him. "He who says, 'I know Him,' and does not keep His commandments, is a liar, and the truth is not in him" (1 Jn. 2:4). To love and know God is to obey His will. Later on in this epistle, John stated: "For this is the love of God, that we keep His commandments. And His commandments are not burdensome" (1 Jn. 5:3).

4. Those who claim they love God, but hate their brother in Christ. "If someone says, 'I love God,' and hates his brother, he is a liar; for he who does not love his brother whom he has seen, how can he love God whom he has not seen?" (1 Jn. 4:20).

5. Those who deny the deity and humanity of Christ — God incarnate — that He came and lived in the flesh. "Who is a liar but he who denies that Jesus is the Christ? He is antichrist who denies the Father and the Son…and every spirit that does not confess that Jesus Christ has come in the flesh is not of God. And this is the spirit of the Antichrist, which you have heard was coming, and is now already in the world" (1 Jn. 2:22; 4:3).

In view of the seriousness and the eternal consequences of lying, we again emphasize — put "away lying, each one speak truth with his neighbor, for we are members of one another" (Eph. 4:25).

— Via Navarre Messenger, March 3, 2019
——————–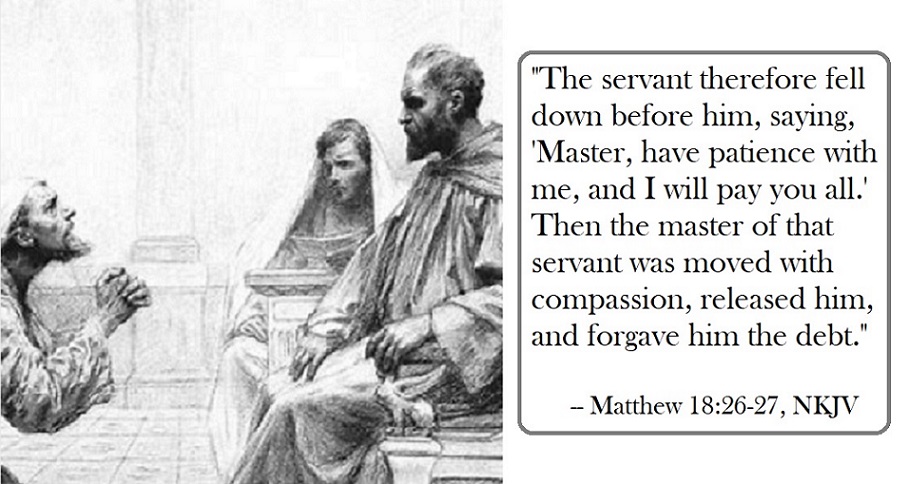 -3-
How Often Shall I Forgive?
Frank Himmel

Jesus taught that when a brother sins we are to go and show him his fault in private (Matthew 18:15). Hopefully, he repents and that is the end of the matter. If he does not listen we are to take two or more witnesses who can substantiate the problem (v. 16). Only when he still refuses to listen is the issue to be dealt with more publicly (v. 17). What a wise and beneficial approach this is!

"Then Peter came and said to Him, 'Lord, how often shall my brother sin against me and I forgive him? Up to seven times?'" (v. 21).
The Question
Let's give Peter credit. He was thinking about how to apply Jesus' teaching to every day situations. That is something we all need to do. Perhaps a previous experience prompted this question.

Where did Peter get the number seven? Luke says Jesus taught seven-fold forgiveness (17:3). Whether that is Luke's summary of the instruction in our text or something Jesus taught on another occasion is uncertain. Was that number to be taken as a limit? Commentators often cite rabbinic teaching that forgiveness was to be given three times. If Peter was thinking of that, he generously doubled it and added one for good measure. Seven is often a symbol of completeness; perhaps that is why Peter suggested it.
Jesus' Answer
"Jesus said to him, 'I do not say to you, up to seven times, but up to seventy times seven" (v. 22). In other words, "Quit counting. Always be ready to forgive."

To help us see why, Jesus went on to tell a parable about two debtors. The first one was a man who owed the king 10,000 talents, a preposterously large amount that no one would have the resources to repay. He did the only thing he could: he begged for mercy. The king felt compassion and graciously forgave him. The second debtor was a man who owed the first debtor a reasonable amount, 100 denarii (a denarius was a day's wage). But that was more than he had, so he, too, pled for mercy. However, the first debtor, who had received such great mercy, now showed no mercy and threw the second debtor in prison. When the king learned what had happened, he mercilessly punished the first debtor, explaining that one who had received such great mercy must extend mercy to others (vv. 23-34).

By way of application, God is the king, we are the first debtor. Our wrongs against Him are far greater than any wrongs others may commit against us. Mercy is our only hope. If we want it, we must learn to give it. Otherwise, the Father will not forgive us (v. 35).

Forgiveness can be difficult, but it is made far easier by simply remembering where we would be without it.

— Via PathLights, January 3, 2021
——————–

-4-
Becoming More Like Jesus (Part 2)
Tom Edwards

To watch the video sermon, "Becoming More Like Jesus (Part 2)" — that was preached January 10, 2021 and focuses on having "A Mind to work," A Forgiving Spirit, and Oneness — just click on the following link:
https://thomastedwards.com/wordpress/Becoming_More_Like_Jesus_Part_2.mp4
——————–

– 5 –
News & Notes
Folks to be praying for:

Bennie & Deborah Medlock are still recuperating from covid-19.  Bennie's sense of taste has returned, along with a good appetite; but that has not yet happened for Deborah.  She has been put on a new medication and told by her doctor to eat more protein. 

Also with covid-19, Joe Hersey, Tiffany Cothren, Tiffany's children (Rex and Cora), and Darlene Tanner.

We are glad to say that Marde Sweezy is now over her covid-19, after having it for about 14 days, and was able to return to work last week.

Also for continual prayer: Rick Cuthbertson, Neil Teague, Vivian Foster, Larry & Janice Hood, Jim Lively, Judy Daugherty, Rex & Frankie Hadley, Jamie Cates, A.J. & Pat Joyner, Ronnie & Melotine Davis, Shirley Davis, Chris Williams, Tim Kirkland, and Cameron Haney.
——————–
The Steps That Lead to Eternal Salvation
1) Hear the gospel — for that is how faith comes (Rom. 10:17; John 20:30-31).

2) Believe in the deity of Jesus Christ (John 8:24; John 3:18).

3) Repent of sins.  For every accountable person has sinned (Romans 3:23; Romans 3:10), which causes one to be spiritually dead (Ephesians 2:1) and separated from God (Isaiah 59:1-2; Romans 6:23). Therefore, repentance of sin is necessary (Luke 13:5; Acts 17:30).  For whether the sin seems great or small, there will still be the same penalty for either (Matt. 12:36-37; 2 Cor. 5:10) — and even for a lie (Rev. 21:8).

4) Confess faith in Christ (Rom. 10:9-10; Acts 8:36-38).

5) Be baptized in water for the remission of sins (Mark 16:16; Acts 2:38; 22:16; 1 Pet. 3:21).  This is the final step that puts one into Christ (Gal. 3:26-27).  For from that baptism, one is then raised as a new creature (2 Cor. 5:17), having all sins forgiven and beginning a new life as a Christian (Rom. 6:3-4). For the one being baptized does so "through faith in the working of God" (Col. 2:12). In other words, believing that God will keep His word and forgive after one submits to these necessary steps. And now as a Christian, we then need to…

6) Continue in the faith by living for the Lord; for, if not, salvation can be lost (Matt. 24:13; Heb. 10:36-39; Rev. 2:10; 2 Pet. 2:20-22).
——————–

Tebeau Street
CHURCH OF CHRIST
1402 Tebeau Street, Waycross, GA  31501

We are currently meeting for only our Sunday 10 a.m. worship service each week, due to the coronavirus situation. 

evangelist/editor: Tom Edwards (912) 281-9917
Tom@ThomasTEdwards.com

https://thomastedwards.com/go/all.htm/ (older version of the Gospel Observer website, but with bulletins going back to March 4, 1990)