"Go therefore and make disciples of all the nations…teaching them to observe all that I commanded you; and lo, I am with you always, even to the end of the age" (Matthew 28:19-20, NASB).
——————-
Contents:

1) Lowly Service Brings Exaltation (Irvin Himmel)
2) A Great Cloud of Witnesses (Jon Quinn)
3) Being a Disciple of Jesus (video sermon, Tom Edwards)
4) News & Notes
——————–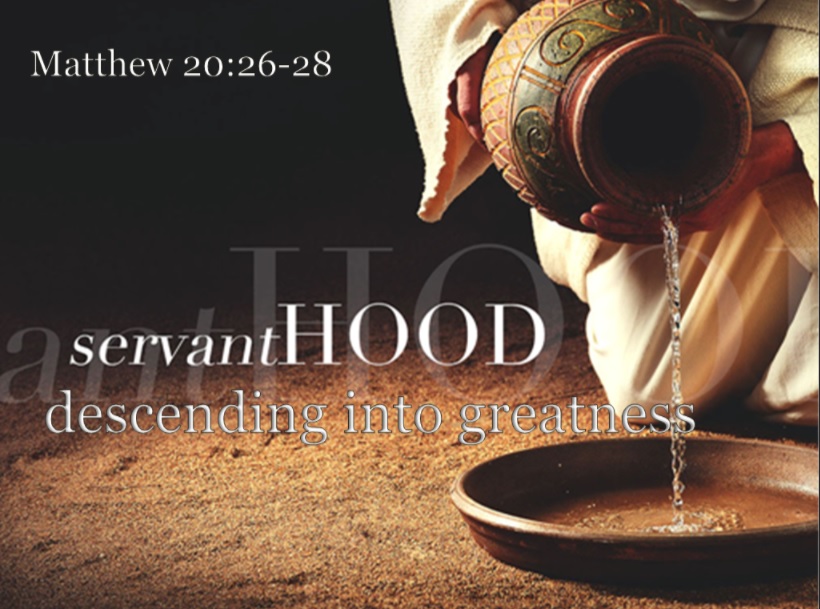 -1-
Lowly Service Brings Exaltation
Irvin Himmel

The mother of Zebedee's children once came to Jesus with her sons, James and John. She had a request. When the Master asked, "What wilt thou?" her appeal was expressed in these words: "Grant that these my two sons may sit, the one on thy right hand, and the other on thy left, in thy kingdom."

Privileged positions were desired. Cabinet posts were coveted. Clearly, there was a craving for elevation to stations of highest rank in the King's court. Prestige and distinction were envisioned.

Not only did this woman misunderstand the nature of the Messiah's kingdom, she also misjudged the measure of greatness. In his reply, Jesus said, "Ye know not what ye ask." He further remarked, "Ye know that the princes of the Gentiles exercise dominion over them, and they that are great exercise authority upon them. But it shall not be so among you: but whosoever will be great among you, let him be your minister. And whosoever will be chief among you, let him be your servant" (Matt. 20:20-28).

Unlike political kingdoms, the government of the Messiah offers advancement through abasement, loftiness through lowliness, splendor through surrender, sublimity through servility, magnification through ministration, admiration through abnegation.

On another occasion, the disciples asked Jesus, "Who is the greatest in the kingdom of heaven?" He set a little child in their midst, explaining, "Except ye be converted, and become as little children, ye shall not enter into the kingdom of heaven. Whosoever therefore shall humble himself as this little child, the same is greatest in the kingdom of heaven" (Matt. 18:1-4).

The ambitious disciples were slow to learn that it is not where we sit but where we serve that counts.

As late as the night of the Lord's betrayal, the disciples were engaged in strife over which of them should be accounted the greatest. Jesus reminded them, "The kings of the Gentiles exercise lordship over them; and they that exercise authority upon them are called benefactors. But ye shall not be so: but he that is greatest among you, let him be as the younger; and he that is chief, as he that doth serve" (Luke 22:24-27). Jesus enforced this lesson by his own example of lowly service.

Today, there are some in the church who look for places of honor. Like the scribes and Pharisees, they love the chief seats (Matt. 23:1-6). Their love of preeminence may not be as daring as that displayed by Diotrephes (3 John 9), but they long to be in the limelight. They prefer to be put on a pedestal. They have a passion for power.

Genuine greatness in God's sight is measured by usefulness, not by sitting in a chief seat. Humility is a hallmark of true nobility. Whether one is an elder, a preacher, the author of a book, a teacher of the Bible, the editor of a journal, or a little known, low profile person, lowliness of mind will enhance his influence for good.

Honor in the kingdom of God is reserved for all who are willing to serve. The Lord does not call people to be "big shots." He wants servants, not chieftains. Service is a mark of distinction, a badge of honor. The way up is down. The royal road to esteem and respect is the path of dutifully serving God and giving oneself in doing good.

So you desire to be the one who "calls the shots"? Forget it! Seek out someone who needs your help and do what you can for him. Do not seek to be first in rank; seek to be first in the field of service.

— Via Truth Magazine, August 2008

(https://www.truthmagazine.com/archives/volume52/2008_08_Aug-Truth-Magazine.pdf)
——————–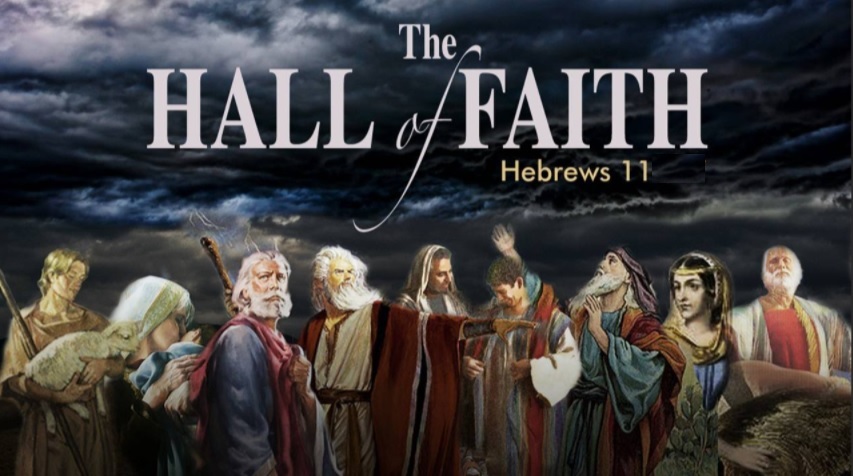 -2-
A Great Cloud of Witnesses
Jon Quinn

Living a life of faith calls for dedication. There is a cost to pay. Some doubt that it is worth it — but we believe it is.

1 Therefore, since we have so great a cloud of witnesses surrounding us, let us also lay aside every encumbrance and the sin which so easily entangles us, and let us run with endurance the race that is set before us,

2 fixing our eyes on Jesus, the author and perfecter of faith, who for the joy set before Him endured the cross, despising the shame, and has sat down at the right hand of the throne of God (Hebrews 12:1-2).
In this text, we read that there is a "great cloud of witnesses" who all affirm that the goal is indeed worth running the race with endurance. We are also reminded that Jesus, the Savior, has already done so. When things got tough, He would think of the goal at the end. He would think of the salvation He would accomplish for us. He would pray, and keep going until victory. In this way He honored the Father and showed His great love for you and me.

The "great cloud of witnesses" referred to here are those men and women listed in the previous chapter — Hebrews 11. There we read that "by faith Abel offered"; "by faith Noah prepared"; "Abraham obeyed"; "Moses chose" and many others including Sarah, Gideon, David, Samuel and Rahab. Hebrews 11 has been called "the honor roll of faith."

Notice something here: faith is not just passive intellectual acceptance of God. The faith that saves is the faith that obeys. This faith of Abraham and Sarah, of Noah and Moses, was active. It is something lived by; we live by faith. The Hebrew writer, speaking of Christ, says, "And having been made perfect (or complete), He became to all those that obey Him the source of eternal salvation" (Hebrews 5:9).

These witnesses speak to us through the centuries by their deeds as well as their words that they were looking for a city "whose architect and builder is God" (Hebrews 11:10). This city they looked for did not, and does not, exist in this realm. They believed the promise of God, and considered themselves "strangers and exiles on the earth" (Hebrews 11:13).

Sometimes living in this world is difficult. Faith is the victory that overcomes the world. These men and women of Hebrews 11, this great cloud of witnesses, affirm that it is so.

— Via Articles for March 2021 (Knollwood church of Christ)
——————–

-3-
Being a Disciple of Jesus
Tom Edwards

For the video sermon with the above title, just click on this following link:

https://thomastedwards.com/wordpress/Disciple.mp4
——————–

-4-
News & Notes
Our sympathies go out to the family and friends of Jesse Welch (Kathy Crosby's father) who passed away last week, just a couple months short of his 96th birthday.  Though originally from McCrary, Georgia, he had lived most of his life here in Waycross. 

After having blood work done, Ginger Ann Montero was admitted to the hospital for observation, due to her kidneys not functioning properly.  She is now back home and on medication.

After 10 days in the hospital, Tate Walters was able to return home, doing much better.  His father writes that Tate "will have to have several follow up doctor visits and labs to continue monitoring his condition, to further understand what the initial trigger was, and to learn more about this rare disease."

The sinus surgery for Rachel Gerbing, which was due to an infection that set in several months ago when she had covid-19, went very well. 

Joyce Rittenhouse is having much pain in her knee from a bad fall she had a few weeks ago.  And her brother is healing from hernia surgery.

Doyle Rittenhouse has been having a return of much pain in his neck, which he hopes is from the nerve endings that are still phasing out from their recent ablation.  He was told it would take some time.  He also has pain in his shoulder and arm, due to osteoarthritis and psoriatic arthritis.

Since his stroke a few weeks ago, Ritt Rittenhouse has been back in the hospital 3 times, due to losing feeling and balance.  For he also has a degenerative disc in his neck that sometimes pinches against a nerve and causes temporary paralysis, which will have to be dealt with after he heals more from the stroke.

Ritt's wife Janet is healing well from the car accident she was in.

Danielle Bartlett has not yet heard the results of her recent testing for her heart palpitations and swollen legs.

Melotine Davis had not been feeling well, but is now (5/20/21) doing better. 

Also for continual prayer: Rick Cuthbertson (cancer), Nell Teague (cancer), and Bennie Medlock (back pain).

Deborah Medlock saw her doctor recently about a raspiness she has been having.

Our shut-ins: A.J. & Pat Joyner, Jim Lively, and Shirley Davis.
——————–
The Steps That Lead to Eternal Salvation
1) Hear the gospel — for that is how faith comes (Rom. 10:17; John 20:30-31).

2) Believe in the deity of Jesus Christ (John 8:24; John 3:18).

3) Repent of sins.  For every accountable person has sinned (Romans 3:23; Romans 3:10), which causes one to be spiritually dead (Ephesians 2:1) and separated from God (Isaiah 59:1-2; Romans 6:23). Therefore, repentance of sin is necessary (Luke 13:5; Acts 17:30).  For whether the sin seems great or small, there will still be the same penalty for either (Matt. 12:36-37; 2 Cor. 5:10) — and even for a lie (Rev. 21:8).

4) Confess faith in Christ (Rom. 10:9-10; Acts 8:36-38).

5) Be baptized in water for the remission of sins (Mark 16:16; Acts 2:38; 22:16; 1 Pet. 3:21).  This is the final step that puts one into Christ (Gal. 3:26-27).  For from that baptism, one is then raised as a new creature (2 Cor. 5:17), having all sins forgiven and beginning a new life as a Christian (Rom. 6:3-4). For the one being baptized does so "through faith in the working of God" (Col. 2:12). In other words, believing that God will keep His word and forgive after one submits to these necessary steps. And now as a Christian, we then need to…

6) Continue in the faith by living for the Lord; for, if not, salvation can be lost (Matt. 24:13; Heb. 10:36-39; Rev. 2:10; 2 Pet. 2:20-22).
——————–

Tebeau Street
CHURCH OF CHRIST
1402 Tebeau Street, Waycross, GA  31501

We are currently meeting for only our Sunday 10 a.m. worship service each week, due to the coronavirus situation.
 
evangelist/editor: Tom Edwards (912) 281-9917
Tom@ThomasTEdwards.com

https://thomastedwards.com/go/all.htm/ (This is for the older version of the Gospel Observer website, but with bulletins going back to March 4, 1990.)