"Go therefore and make disciples of all the nations…teaching them to observe all that I commanded you; and lo, I am with you always, even to the end of the age" (Matthew 28:19-20, NASB).
——————–
Contents:

1) How Can I Deal With Worry, Anxiety? (Hoyt H. Houchen)
2) How Can I Help This Church? (Jarrod M. Jacobs)
3) Truth is Essential (Bill Lambert)
4) Looking For Jesus (part 2, video sermon, Tom Edwards)
5) News & Notes
——————–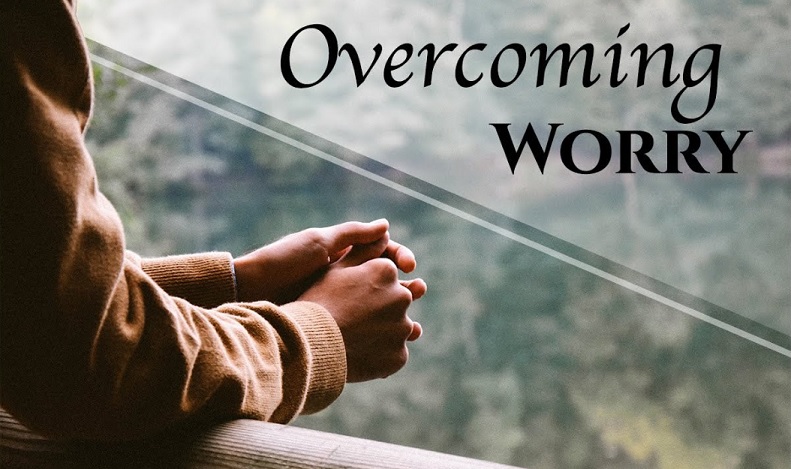 -1-
How Can I Deal With Worry, Anxiety?
Hoyt H. Houchen

Worry is a common problem and no doubt a reason that the Scriptures say so much about it. For example, Jesus taught in Matthew 6:31, "Be not therefore anxious, saying, What shall we eat? or, What shall we drink? or, Wherewith shall we be clothed? For after all these things do the Gentiles seek; for your heavenly Father knoweth that ye have need of these things." This is the conclusion of what Jesus had said in the previous verses about worry, or anxiety. He had shown his disciples that they should trust in God and not uncertainty. The principle is that God will provide the necessities of life if we will place confidence in him. The problem with most of us is that we give more attention to the everyday physical necessities such as food, clothing and shelter than to spiritual matters. Our Lord climaxed his teaching on worry, or anxiety, when he said: "But seek ye first his kingdom, and his righteousness; and all these things shall be added unto you" (v. 33).

Paul admonished his brethren at Philippi: "In nothing be anxious; but in everything by prayer and supplication with thanksgiving let your requests be made known unto God. And the peace of God, which passeth all understanding, shall guard your hearts and your thoughts in Christ Jesus" (Philippians 4:7-8).

How do we cope with worry? How do we overcome it? Both in the teaching of Jesus in Matthew 6 and that of Paul in Philippians 4:6-7 is the solution to worry. It is trust God. Most of us make God powerless by supposing that he is not capable of ruling his universe. We take life's situations into our own hands and forget that God has promised to supply our needs.

The basic cause of worry is a lack of faith in the promises of God — a failure to trust God. Our lack of faith results from not studying the word of God which supplies faith. "Faith cometh by hearing, and hearing by the word of God" (Romans 10:17).

When we trust God we will take our burdens to him in prayer. Hear Paul again: "In nothing be anxious; but in everything by prayer and supplication with thanksgiving let your requests be made known unto God" (Philippians 4:6). The idea is to let the things we seek be made known to God. Thanksgiving should accompany our requests — not only for the many blessings which our Heavenly Father has already bestowed upon us, but for the very privilege of being able to make our requests known. He is "able to do exceeding abundantly above all that we ask or think" (Ephesians 3:20).

We all need to stop this foolishness of worrying ourselves into nervous wrecks and remember that God is on his throne; he is capable of running his affairs; he is always accessible and he never becomes weary from our requests. When we trust in God and believe his precious promises, we will go to him in prayer. This relieves us of worry, thus giving us "the peace of God, which passeth all understanding" (Philippians 4:7). In place of being ruled by fear, worry and anxiety, our hearts and our thoughts will be guarded by "the peace of God." This peace is another of the great promises which God will keep, if we will but trust him. Jesus told his apostles: "Peace I leave with you; my peace I give unto you: not as the world giveth, give I unto you. Let not your heart be troubled, neither let it be fearful" (John 14:27).

Let us trust God, go to Him in prayer and believe that his promises are true. It is only when we do these things that we can deal with worry, anxiety.

— Via Viewpoint, December 26, 2021
——————–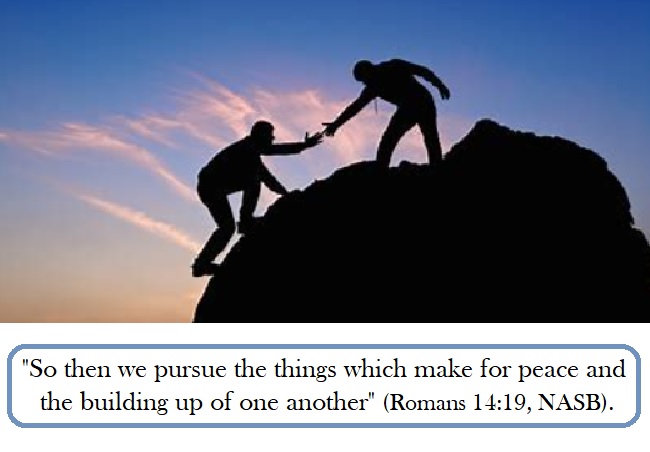 -2-
How Can I Help This Church?
Jarrod M. Jacobs

Regardless of our age, people want to feel useful. This is true whether we're talking about a 2 or 3-year-old who wants to "help" Daddy or an 80 or 90-year-old who knows he or she can "do something." While we see much apathy in the church, there are also many who would love to help in the Lord's work but do not know where to start. For these people, I offer these suggestions.

1. Pray that God's word will be preached boldly and heard by honest hearers (James 5:16; Acts 4:29b; 2 Thess. 3:1).

2. Invite someone who needs to hear the gospel and be saved (John 1:40-42, 45-46).

3. Attend each and every service of the Lord's people (Heb. 10:25; Matt. 6:33).

4. Encourage others in words of concern, singing, praying, and studying the Bible (1 Thess. 5:11, 14-15; 2 Tim. 4:2; Col. 3:16).

5. Greet visitors warmly, and let them know you're happy they are here today (Matt. 7:12; 1 Cor. 13:4).

6. Glorify God by obeying His will (Heb. 5:9; John 14:15).

— Via Articles from the Knollwood church of Christ, January 2022
——————–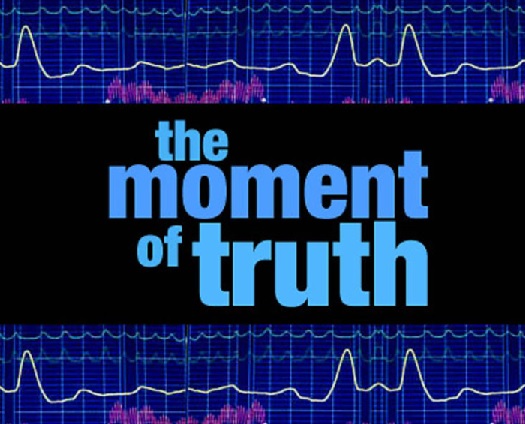 -3-
Truth is Essential
Bill Lambert

John 8:31-32: "Then said Jesus to those Jews which believed on him, If ye continue in my word, then are ye my disciples indeed; And ye shall know the truth, and the truth shall make you free."

The world needs the truth, but there are precious few who are willing to hear the truth. Why is this? Because the truth is many times painful. People would rather "put off" facing the truth in order to continue their lives without the pain of making changes. Facing the truth will mean facing the need to make those changes. This is the "moment of truth" which we have heard about all our lives. It is when one must make a decision to accept the truth and act upon it, or ignore the truth and suffer the consequences. Jesus said that the truth will make one free, but this is only if one accepts the truth. Many, unwilling to accept the truth, will continue in their ungodliness.

In John 5:39-40, Jesus said to his audience of Jews, "Search the scriptures; for in them ye think ye have eternal life: and they are they which testify of me. And ye will not come to me, that ye might have life." He likened them to chickens which could find refuge under the wings of their mother. "O Jerusalem, Jerusalem, thou that killest the prophets, and stonest them which are sent unto thee, how often would I have gathered thy children together, even as a hen gathereth her chickens under her wings, and ye would not!" (Matt 23:37)

Had they been willing to accept the truth that Jesus was the Son of God, they would have had life — but they would not. As Peter said to the Lord one time, "…thou hast the words of eternal life" (John 6:68). By refusing him, they had, as those Jews who rejected their preaching judged themselves unworthy of eternal life. (cf. Acts 13:46).

What is your attitude when your habits, lifestyle, beliefs, etc. are exposed to the light of truth? You cannot simply say, "I don't agree that such is wrong." That will not make it right — even if you could find a million people to agree with you! The truth is still the truth, even if it is ignored or denied.

— Via Articles from the Eastside church of Christ, Athens, AL
——————–
-4-
Looking For Jesus (part 2)
Tom Edwards

For the video sermon with the above title, which is also the conclusion of last week's sermon, just click on the following link:

https://thomastedwards.com/wordpress/Looking_For_Jesus_2.mp4

(This has been adapted from a sermon by Joe R. Price.)
——————–
-5-
News & Notes
Folks to be praying for:
Let us continue to remember in prayer the family and friends of Howard Moore who passed away January 19.
Rick Cuthbertson's recent scan indicates that the cancer on his lung has grown, so he was put on new medication. He will also have a pet scan tomorrow to see if the cancer has spread.  On Thursday, he will then begin a 5-hour infusion, which he will have every 3 weeks.
A.J. and Pat Joyner have both been ill, plus A.J. has also torn some ligaments in his arm.
Deborah Medlock will be seeing her ENT doctor Thursday to determine if the nodule in her throat has been causing some of her recent trouble.
Florence Lester, who had been born with a bad heart, recently received a heart valve replacement. All went well.
The heart surgery for Jerald Hunter, due to some clogged arteries, also went well.
Rebekah Rittenhouse and her son Michael are both now over the coronavirus, and her husband Michael is now better from his double pneumonia and strep throat.
Tammy Griffey has also now healed from covid-19, but still has a few months to go for her foot to heal from the recent surgery she had on it.
Marie Pennock is doing better, but still recovering from the coronavirus.
Danielle Bartlett has also healed from covid-19 and has been continuing her dialysis at home, while she awaits a donor kidney.
Ronnie Davis is still needing to stay on oxygen. His health problem has not yet been determined, but he was recently given a new medication.
Let us also be remembering in prayer Jim Lively, Myrna Jordan, Rex Hadley, Vivian Foster, Kayla Williams, and Kim Rowell.
——————–
The Steps That Lead to Eternal Salvation
1) Hear the gospel — for that is how faith comes (Rom. 10:17; John 20:30-31).

2) Believe in the deity of Jesus Christ, the Son of God (John 8:24; John 3:18).

3) Repent of sins. For every accountable person has sinned (Romans 3:23; Romans 3:10), which causes one to be spiritually dead (Ephesians 2:1) and separated from God (Isaiah 59:1-2; Romans 6:23). Therefore, repentance of sin is necessary (Luke 13:5; Acts 17:30). For whether the sin seems great or small, there will still be the same penalty for either (Matt. 12:36-37; 2 Cor. 5:10) — and even for a lie (Rev. 21:8).

4) Confess faith in Christ (Rom. 10:9-10; Acts 8:36-38).

5) Be baptized in water for the remission of sins (Mark 16:16; Acts 2:38; 22:16; 1 Pet. 3:21). This is the final step that puts one into Christ (Gal. 3:26-27). For from that baptism, one is then raised as a new creature (2 Cor. 5:17), having all sins forgiven and beginning a new life as a Christian (Rom. 6:3-4). For the one being baptized does so "through faith in the working of God" (Col. 2:12). In other words, believing that God will keep His word and forgive after one submits to these necessary steps. And now as a Christian, we then need to…

6) Continue in the faith by living for the Lord; for, if not, salvation can be lost (Matt. 24:13; Heb. 10:36-39; Rev. 2:10; 2 Pet. 2:20-22).
——————–
Tebeau Street
CHURCH OF CHRIST
1402 Tebeau Street, Waycross, GA 31501

Sunday: 9 a.m. Bible Class and 10 a.m. Worship Service.
We also have a Song Service at 5 p.m. for every first Sunday of the month.
evangelist/editor: Tom Edwards (912) 281-9917
Tom@ThomasTEdwards.com

https://thomastedwards.com/go/all.htm/ (This is a link to the older version of the Gospel Observer website, but with bulletins going back to March 4, 1990.)