"Go therefore and make disciples of all the nations…teaching them to observe all that I commanded you; and lo, I am with you always, even to the end of the age" (Matthew 28:19-20, NASB).
——————–
Contents:

1) Thankfulness (Donald R. Givens)
2) Persistence and Confidence in Prayer (Heath Rogers)
3) Big "I" (Ray Ferris)
——————–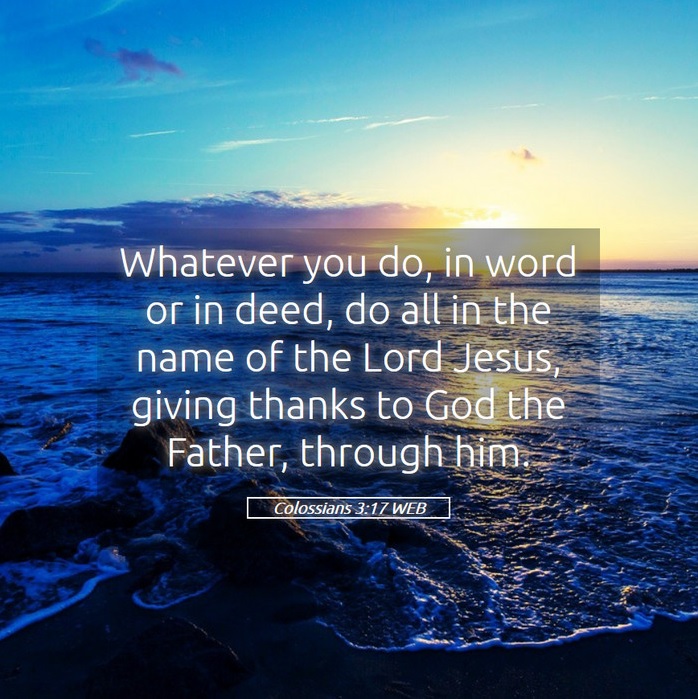 -1-
Thankfulness
Donald R. Givens

The words "thankful, thank, thanks, and thanksgiving" occur quite frequently in God's Word. One can easily see the importance of this characteristic through a search of the scriptures.

Thankfulness characterizes the genuine child of God. His is a life of continual gratitude and thanksgiving. "Thanks" can be defined as: "expressing gratitude; speaking grateful language (especially as an act of adoration or worship toward God); to acknowledge praise; to revere or worship because of blessings received."

The person who is thankful will also be kind and considerate of the feelings of others. One hates to give a gift and receive absolutely "no thanks" in return. What about all the "gifts" God has given us? We should be grateful for life, food, clothing, shelter, family, and a free land in which to worship and serve Him. Do we EXPRESS GRATITUDE for these things, or are we perhaps somewhat unthankful? Yes, many individuals receive wonderful blessings from the Lord God, but never take time from their busy lives to thank him sincerely.
Thankful
Psalm 100 is a song of thanksgiving and it admonishes "all ye lands" to "be thankful unto Him, and bless His name" (verses 1 and 4). The Father made us, sustains us, and will bless all who love Him. Jehovah is good. His loving-kindness endures forever.

Paul reminded the Colossian Christians to "let the peace of God rule in your hearts, to the which also ye are called in one body; and be ye thankful" (Col. 3:15). The peace found in being obedient to Christ must RULE in our hearts. BE THANKFUL commands Paul. It is not a drudgery or unpleasant burden to give thanks, but a joy beyond measure.
Thanks
David, the inspired psalmist said in Psalm 18:49, "Therefore will I give thanks unto thee, O Lord, among the heathen, and sing praises unto thy name." Children of God today, as David, must also give thanks unto the Lord, and singing praises to His glorious name is one of the best ways to thank Him. The singer of Israel also exclaimed: "To the end that my glory may sing praise to thee, and not be silent. O Lord my God, I will give thanks unto thee forever" (Ps. 30:12).

Ingratitude is one of the darkest and most ugly of all sins. All sin is ugly, and ingratitude is universally despised. The ingrate is the one who never stops long enough nor gets far enough from his own selfishness to thank God for all His blessings which He has so bountifully poured out on His creatures. Do not be guilty of ingratitude — toward God or toward parents, friends, or other humans who have done so much for you.

Courageous Daniel, in idolatrous Babylon, against the "signed decree" still prayed to the Lord God and gave thanks. Listen to Daniel 6:10. "Now when Daniel knew that the writing was signed; he went into his house; and his windows being open in his chamber toward Jerusalem, he kneeled upon his knees three times a day, and prayed, and gave thanks before his God, as he did aforetime." Even though Daniel was later thrown into the pit of lions, he suffered no harm and his faith won the victory.

In Luke 17:16 we see one leper out of ten cured returning to give thanks unto Jesus. What ungrateful wretches were those other nine. In which class are you? In which group am I?

Even our Lord Jesus gave thanks before feeding the multitudes (John 6:11). What a splendid example for us.

Eph. 5:20 commands: "Giving thanks always for all things unto God and the Father in the name of our Lord Jesus Christ." Please notice that thanks are to be given ALWAYS and for ALL things! And then Paul instructs Christians in I Thess. 5:18, "In everything give thanks: for this is the will of God in Christ Jesus concerning you."
Thanksgiving
An everlasting principle is found in Psalm 50:14 which says: "Offer unto God thanksgiving; and pay thy vows unto the Most High." Paul reminded the Philippians to "be careful for nothing; but in every thing by prayer and supplication with thanksgiving let your requests be made known to God." Worry will do no good. Instead of worrying about what we do not have … be thankful for what you do have. We should be "rooted and built up in Him, and stablished in the faith, as ye have been taught, abounding therein with thanksgiving" (Col. 2:7). And "continue in prayer, and watch in the same with thanksgiving" (Col. 4:2).

This responsibility of thankfulness is not to be taken lightly nor ignored. In II Tim. 3:2 we read of some despicable sins and among them is listed "    UNTHANKFUL." Was Paul speaking of you?

What about bowing in prayer right now and giving thanks to the Lord God for all His goodness toward you?

— via Searching the Scriptures, Volume X, Number 10, October 1969

——————–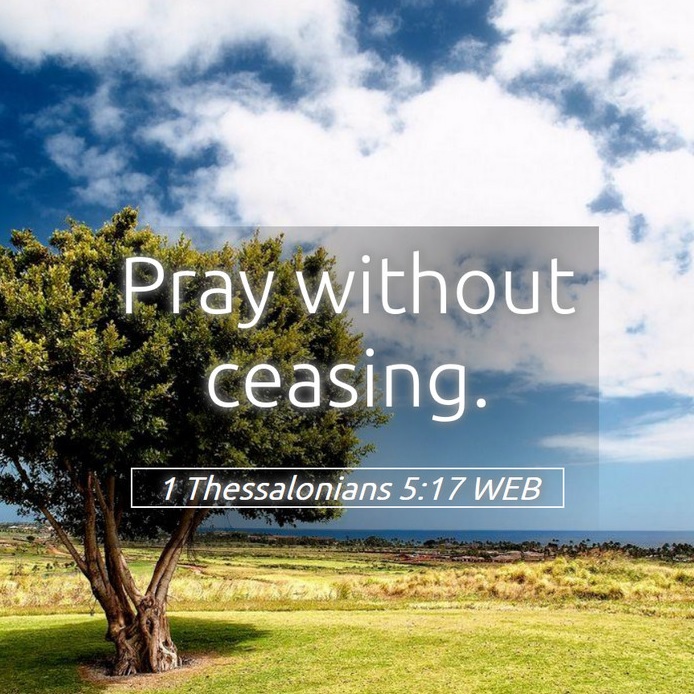 -2-
Persistence and Confidence in Prayer
Heath Rogers

Some have the idea that we shouldn't bother God with our problems. If we asked for something once, He heard us, and we should wait for His answer. Jesus did not teach us to pray in this manner.

After giving His disciples the model prayer, Jesus went on to deliver a parable showing God's willingness to answer our prayers (Luke 11:5-8). He told of a man who went to a neighbor at midnight and asked for bread to supply an unexpected need. At first, the neighbor would not give him bread, but finally did so because of his persistence in asking.

Just as the man in this parable was persistent in his request, so should we be persistent in our prayers to God. Prayer is not like a fire extinguisher – to be used only in emergencies. God wants to hear from us often (1 Thess. 5:17).

Jesus is not teaching that God is like this grouchy man who didn't want to help his neighbor. In fact, He is the opposite. If a tired and selfish man finally got up to meet this neighbor's needs, how much more can we trust in God's readiness to grant our requests?

If we will but ask, seek, and knock, we will find that God is more than willing to grant our requests (Luke 11:9-13). Jesus said God is our Father. Earthly parents are ready to provide the needs of their children. They don't respond with harmful things (such as stones, serpents, or scorpions). Likewise, we can trust God to give us the things we need.

Praying in faith means asking with confidence that God hears us, cares, and will provide for our needs. Are you and I praying in faith? Are we persistent and confident in our prayers?

— Via Articles from the Knollwood church of Christ, November 2022

——————–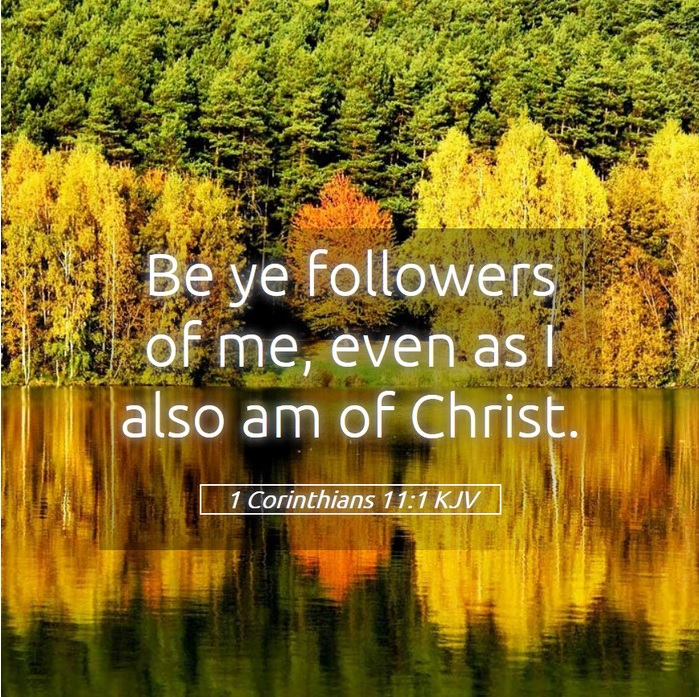 -3-
Big "I"
Ray Ferris

" . . . I would to God, that not only thou, but also all that hear me this day, were both almost, and altogether such as I am, except these bonds." Acts 26:29.

Perhaps many of us recognize these words as those spoken by Paul to Agrippa when he told Paul that he had almost been persuaded to become a Christian (KJV). Have we ever stopped to think of what it would require for us to be able to make the same statement that Paul made to Agrippa? It would mean much more than being just a member of the church. It would mean that I could examine the type of life that I am now living, and yet be able to say the world would be a much better place to live in, even if every other person in the world were living that same type of life! It would mean that the universal church of Christ would be more like what the Lord would have it to be, even if every other Christian lived and served the same way that I do! It would mean that the local congregation of the body where I worship would be more active and more zealous in doing that which is pleasing to the Lord, even if every other member of that congregation attended the services, gave of his money, and helped to do that which must be done just as I do. Remember, Paul said ". . . I would to God, that . . . all that hear me this day, were . . . Altogether such as I am . . . " What a sobering thought!

But now, let us apply the thought. Are you a member of the Lord's church? Then ask yourself this question: "If every other person in the local congregation where I am a member worshipped, labored for, and served the Lord as I do, what would this church be like?" We all think it is wonderful for the church to do very great things, but when the time comes to do, oftentimes "Big I" am not to be found.

— Via The Beacon, July 3, 2022

——————– 
The Steps That Lead to Eternal Salvation
1) Hear the gospel — for that is how faith comes (Rom. 10:17; John 20:30-31).

2) Believe in the deity of Jesus Christ, the Son of God (John 8:24; John 3:18).

3) Repent of sins.  For every accountable person has sinned (Romans 3:23; Romans 3:10), which causes one to be spiritually dead (Ephesians 2:1) and separated from God (Isaiah 59:1-2; Romans 6:23). Therefore, repentance of sin is necessary (Luke 13:5; Acts 17:30).  For whether the sin seems great or small, there will still be the same penalty for either (Matt. 12:36-37; 2 Cor. 5:10) — and even for a lie (Rev. 21:8).

4) Confess faith in Christ (Rom. 10:9-10; Acts 8:36-38).

5) Be baptized in water for the remission of sins (Mark 16:16; Acts 2:38; 22:16; 1 Pet. 3:21).  This is the final step that puts one into Christ (Gal. 3:26-27).  For from that baptism, one is then raised as a new creature (2 Cor. 5:17), having all sins forgiven and beginning a new life as a Christian (Rom. 6:3-4). For the one being baptized does so "through faith in the working of God" (Col. 2:12). In other words, believing that God will keep His word and forgive after one submits to these necessary steps. And now as a Christian, we then need to…

6) Continue in the faith by living for the Lord; for, if not, salvation can be lost (Matt. 24:13; Heb. 10:36-39; Rev. 2:10; 2 Pet. 2:20-22).
——————–
Tebeau Street
CHURCH OF CHRIST
1402 Tebeau Street, Waycross, GA 31501
Sunday: 9 a.m. Bible Classes and 10 a.m. Worship Service.  We also have a Song Service at 5 p.m. for every first Sunday of the month.
Wednesday: 7 p.m. for Bible Classes
evangelist/editor: Tom Edwards (912) 281-9917
Tom@ThomasTEdwards.com

https://thomastedwards.com/go/all.htm (This is a link to the older version of the Gospel Observer website, but with bulletins going back to March 4, 1990.)