"Go therefore and make disciples of all the nations…teaching them to observe all that I commanded you; and lo, I am with you always, even to the end of the age" (Matthew 28:19-20, NASB).
——————–
Contents:

1) The Role of Faith (Bill Crews)
2) The People of God (Mike Richardson)
3) Our Duty Toward Truth (Dan Richardson)
4) News & Notes
——————–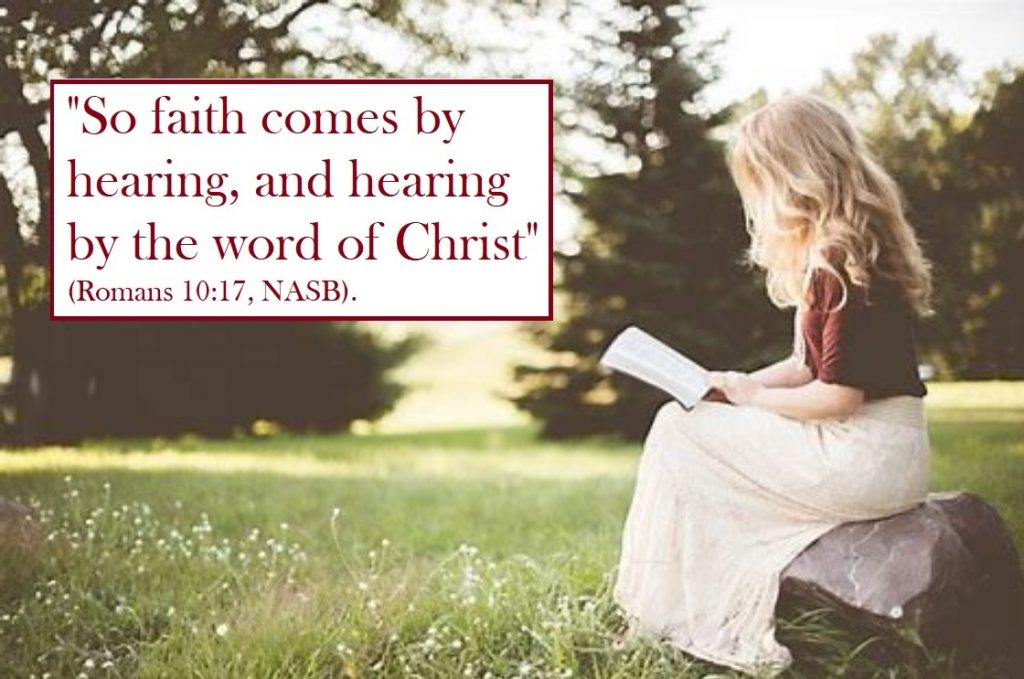 -1-
The Role of Faith
Bill Crews

Heaven's recipe for eternal life demands the ingredient, faith — a faith that comes from hearing God's revelation (Romans 10:17); a faith that is living, active, growing, abiding, unfeigned, unwavering and obedient. "Faith is assurance of things hoped for, a conviction of things not seen" (Hebrews 11:1) In fact, "we walk by faith, not by sight" (2 Corinthians 5:7).

Jesus said to Thomas, who was unwilling to accept the reliable testimony of the other apostles that they had seen the risen Jesus and who had to be convinced by the Lord Himself, "Because thou hast seen me, thou hast believed; blessed are they that have not seen, and yet have believed" (John 20:29). Ours is not a groundless faith. It is built upon testimony and other evidence of the highest sort. At the same time, ours must not be a halfhearted or half-way faith. It must not be adulterated by human doubts, wisdom or reservations.

We believe that God is, and that He is a rewarder of those who diligently seek Him (Hebrews 11:6). "By faith we understand that the worlds have been framed by the word of God, so that what is seen hath not been made out of things which appear" (Hebrews 11:3). We believe that God is the Creator of man, that the Bible is the word of God, and that Jesus is the Son of God — we believe that He was miraculously born of a virgin, lived a sinless life, taught His Father's words and did His Father's works, died for our redemption, was raised from the dead, ascended to the right hand of God, and will come again to raise the dead and to judge all the living and the dead. We believe that we have a God to glorify, a Christ to serve, a never-ending soul to save, a hell to avoid and a heaven to seek though we have seen none of these. It is faith — unfeigned, great, rich and perfected; not weak, little, barren or dead — that leads us into Christ and directs us on to heaven's gates.

Before one can enter Christ in baptism, he must believe with all his heart (Acts 8:36-37). To draw near unto God, he must have a true heart in fulness of faith (Hebrews 10:22). Like Abraham, he must not "waver through unbelief, but wax(ed) strong through faith, giving glory to God" (Romans 4:20). He will not be "of them that shrink back unto perdition, but of them that have faith unto the saving of the soul" (Hebrews 10:39). His faith will grow exceedingly (2 Thessalonians 1:3); it will serve as a shield to quench all the fiery darts of Satan (Ephesians 6:16); it is the victory that will overcome the world (1 John 5:4-5). His faith will serve to resist transgressions and to guide in the pathway of righteousness. Will you please take time to read 2 Corinthians 4:16 — 5:1 and see if it describes your faith?

— Via Roanridge Reader, Volume 35, Issue 36, page 2, September 6, 2020
——————–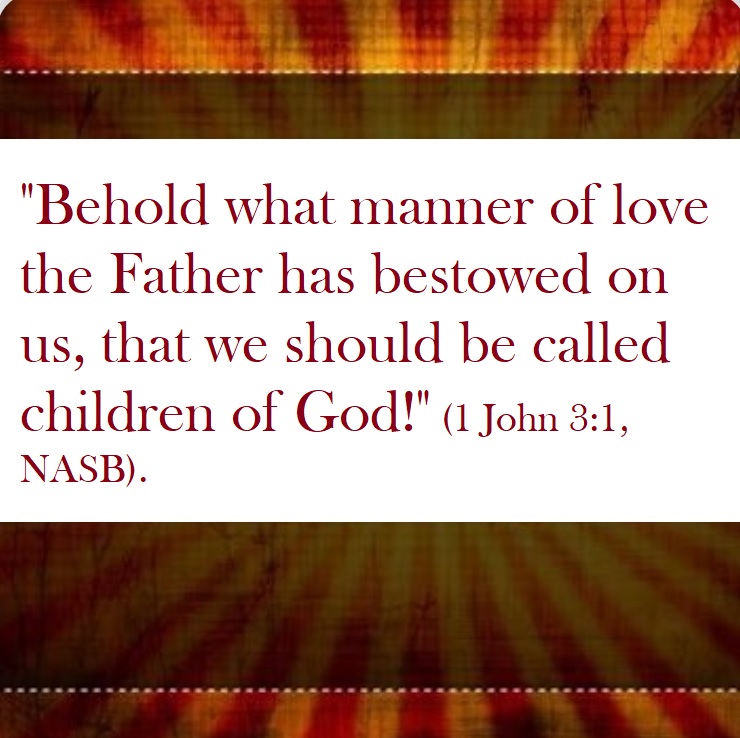 -2-
The People of God
Mike Richardson

There are many great lessons that we can learn from the pen of the apostle Peter. When one examines the writing of this man we find many truths in regard to the people of God. For just a moment of your time notice I Peter 2:10 where Peter wrote "who once were not a people but are now the people of God, who had not obtained mercy but now have obtained mercy." Observe that Peter speaks about the people of God in these few words. There are some things for us to observe from this passage.
Observe first, they were at one time not the people of God.
As we look at their past history we see that at one time they were not the people of God. This was indeed a sad position for them to be in. They were separated from God and not in fellowship with God. The apostle believes it is good for them to remember what they were in order to really appreciate what they are now. The writers of God's word often bring to the minds of the people what they had been in days gone by. Many of us need to stop and recall what we used to be in order that we might really appreciate what we are now.
Observe secondly, their present position.
They are now the people of God. That is they belong to the family of God, they have been adopted into the spiritual family of God. They make up what Peter described in verse 9 as a royal priesthood, a holy nation, a peculiar people. What a contrast to what they were to what they are now in Christ. They were not the people of God, now they are the people of God; and in this there are many blessings. We should all be grateful that we are the children of God. Let us not forget that it is God that made this possible. Let us also remember that when we were baptized into Christ we had the view of being the people of God. We should never neglect to be thankful that by the amazing grace of God we can become the people of God.
Observe thirdly, their purpose as the people of God.
Just what is their purpose in this life as they are now identified as the people of God? Has their purpose changed from when they were not the people of God? Yes, for now they are to show forth the praises of Him that called them out of darkness (I Pet. 2:9). They are to offer spiritual sacrifices unto God as is revealed in I Peter 2:5. I wonder in our day do we realize our purpose in life as the people of God. I am convinced that if more Christians did realize their true purpose as the people of God then more people would be brought to the Lord.
Observe fourthly, their destination.
The fourth and final thing to remember about the people of God is their final destination.  Turn to the writing of Paul in the Philippian letter chapter 1:21-25.  Paul said it is better to be with Christ.  The people of God long to live with their Father in heaven and to live for  Him now.  This is the hope we now have as Paul stated in Titus 1:2.  Now observe this great truth from I John 3:1-2: "Behold what manner of love the Father has bestowed on us, that we should be called children of God! Therefore the world does not know us, because it did not know Him. Beloved, now we are children of God; and it has not yet been revealed what we shall be, but we know that when He is revealed, we shall be like Him, for we shall see Him as He is."  As the people of God we long for the day we shall see Christ and be with Him forever, but don't miss the blessing we have now.  John said NOW we are the children of God.  That is why when we pray we can address God as our Father.  Are you now a child of God?

— Via Lakeview church of Christ, October 30, 2016
——————–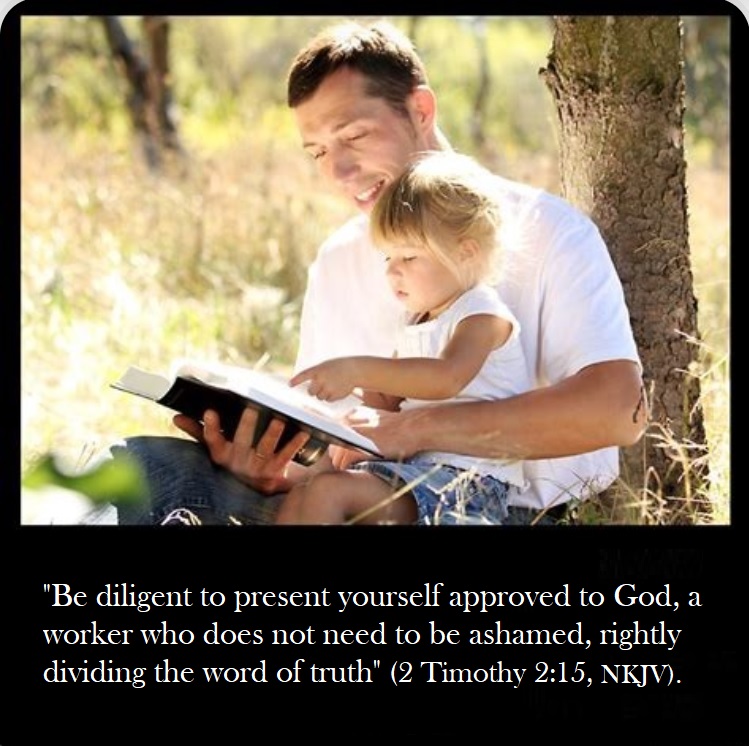 -3-
Our Duty Toward Truth
Dan Richardson

WE MUST LOVE THE TRUTH (2 Thess. 2:10). Before truth can have a positive effect upon one's life, he must have a love for the truth that he might be saved. This will insure that our motives in approaching God our pure and that we are able to discern truth from error (John 7:17). Those who do not have a love for the truth will be deceived by Satan's lies and perish (2 Thess. 2:10).

WE MUST KNOW THE TRUTH (Jn. 8:32; 1 Tim. 2:4). God's word is truth (Psa. 119:142; Jn. 17:17), and He has revealed His truth for man's good (Deut. 29:29). Therefore, unless one would believe God to be cruel and malicious, we must accept that God's word can be understood and known by all who desire such knowledge (Eph. 3:3-4; 5:17). Jesus said "ye shall know the truth" (Jn. 8:32). God desires that "all men … come to the knowledge of the truth" (1 Tim. 2:4).

WE MUST BELIEVE THE TRUTH (2 Thess. 2:12-13). Believing God is not a blind leap in the dark. His truth is a presentation of evidence designed to bring men to belief (Jn. 20:30-31). Each individual is responsible to weigh the evidence, determine it credible and conclude it believable. Those who disbelieve do so because they do not choose to consider the evidence properly (if at all). Instead, they have pleasure in unrighteousness.

WE MUST OBEY THE TRUTH (Gal. 5:7; 1 Pet. 1:22). Because God has given commands, His truth demands an obedient response on our part. Truth is not a spiritual smorgasbord of options for us to pick and choose from. The sum of God's word is truth (Psa. 119:151, 160). Everything He has revealed on a subject constitutes the pattern to be obeyed (Rom. 6:17). Therefore, we are responsible to "handle aright the word of truth" (2 Tim. 2:15). To neglect just one part of it constitutes sin by which one will perish eternally (James 2:10).

WE MUST WALK IN TRUTH (2 John 4; 3 John 3-4). This Bible reference to "walk" has reference to one's manner of life. The righteous will incorporate God's truth into his life and walk therein. Whatever the circumstance, he will not compromise it (Prov. 23:23). It will be a "shield and a buckler" for he who takes refuge in God (Psa. 91:4). And, it will be the standard by which he worships God (John 4:23-24).

– Via The Beacon, August 9, 2020
——————–

-4-
News & Notes
Folks to be praying for:

Shirley Crews remains in critical condition. Her family was allowed to stay with her in the hospital all day Saturday until late that night. Earlier, she was going to be transferred to Savannah, but that was cancelled after her condition worsened.

Max Beach had his quadruple bypass Tuesday. Though he had been having trouble with his oxygen level, it improved yesterday.

Judy Daugherty is doing well in physical therapy for her shoulder. She will be in rehab for a total of 6 weeks.

Rick Cuthbertson has been able to continue with his radiation treatments and has just one more week of it — taking 2 pills a day.

Joyce Rittenhouse's brother has been having elevated blood pressure for about a week. So he had to resume some medication and will be seeing his doctor Friday.

Doyle Rittenhouse continues to be in much pain in his lower back and legs. On Wednesday he received an anti-inflammatory shot from his primary doctor, but to no avail. Doyle then saw his spine and pain doctor on Thursday who told him that his back is all inflamed from the shots. So he was put on Mobic and will see his doctors again in 2 weeks.

Martha Lively is still seeing a chiropractor every week for her sciatic pain, but she does continue to improve.

Jim Lively has not had any additional falls lately, but he is still unsteady on his feet.

Deborah Medlock will be seeing her doctor this week to find out the treatment she will soon begin.
Others to also be praying for: the family and friends of William Martin Connor Sr. and John Henry Cole, Larry & Janice Hood, Jamie Cates, A.J. & Pat Joyner, Elaine Abbott, Allen & Darlene Tanner, Shirley Davis, Pat Brigman, Ronnie & Melotine Davis, James Medlock, Tim Kirkland, Rex & Frankie Hadley,Cameron Haney, and Ginger Ann Montero.
——————–
The Steps That Lead to Eternal Salvation
1) Hear the gospel — for that is how faith comes (Romans 10:17; John 20:30-31).
2) Believe in the deity of Jesus Christ (John 8:24; John 3:18).
3) Repent of sins. For every accountable person has sinned (Romans 3:23; Romans 3:10), which causes one to be spiritually dead (Ephesians 2:1) and separated from God (Isaiah 59:1-2; Romans 6:23). Therefore, repentance of sin is necessary (Luke 13:5; Acts 17:30).
4) Confess faith in Christ (Romans 10:9-10; Acts 8:36-38).
5) Be baptized in water for the remission of sins (Mark 16:16; Acts 2:38; Acts 22:16; Romans 6:3-4; Galatians 3:26-27; Colossians 2:12; 1 Peter 3:21).
6) Continue in the faith by living for the Lord. For, if not, salvation can be lost (Matthew 24:13; Hebrews 10:36-39; Revelation 2:10; 2 Peter 2:20-22; James 5:19-20).
——————–

Tebeau Street
CHURCH OF CHRIST
1402 Tebeau Street, Waycross, GA 31501

We are currently meeting for only our Sunday 10 a.m. worship service each week, due to the coronavirus situation.

evangelist/editor: Tom Edwards (912) 281-9917
Tom@ThomasTEdwards.com
http://thomastedwards.com/go (older version of the Gospel Observer website, but with bulletins going back to March 4, 1990)