"Go therefore and make disciples of all the nations…teaching them to observe all that I commanded you; and lo, I am with you always, even to the end of the age" (Matthew 28:19-20, NASB).
——————–
Contents:

1) Joshua (Colby Junkin)
2) Signs, Wonders, and Miracles (Bill Moseley)
3) Seven Aspects of the Christian's Hope (video sermon, Tom Edwards)
4) News & Notes
——————–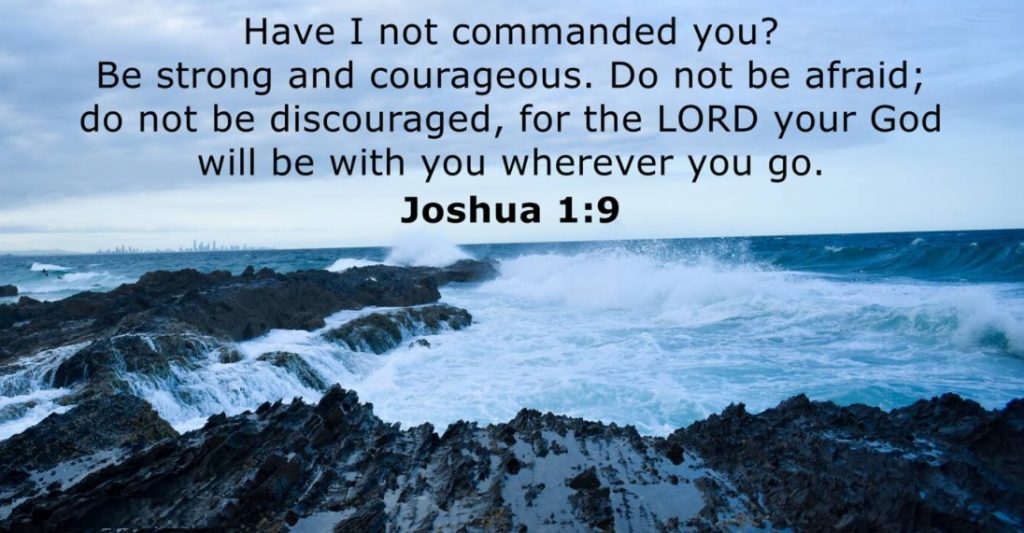 -1-
Joshua
Colby Junkin

The entire camp of Israel had never experienced a greater depression than for those thirty days after Moses' death. Their leader, Moses, had ascended Mount Nebo and then never returned to the camp. Moses was gone! He was dead! One can only imagine the thoughts racing through the minds and hearts of the Israelites. What were they going to do now without Moses?

Moses had led the Israelites for the past forty years and left an indelible mark on the entire nation. Moses was the chosen instrument of God who brought Israel out of their Egyptian bondage. He had led Israel not only through the divided waters of the Red Sea, but had been their leader throughout the forty years of wilderness wandering. Moses was their great intercessor who stood the gap between their God and their rebellion. When God had chosen to destroy the nation at Mount Sinai, Moses pleaded his case, and the Lord changed His mind. There simply was no way to replace such a great leader, but Israel was still in need of one to take his place. Who would ever want to be the one to succeed Moses? How could you replace such a courageous and humble guardian/leader like Moses?

This tremendous task of transferred leadership was laid at the feet of a man named Joshua. Joshua was first introduced to the narrative as Israel was making their way to Mount Sinai. The Amalekites were attacking the rear of the Israelite caravan, and Moses instructed Joshua to choose out men who would go and fight (Exodus 17:8-13). Moses stationed himself on the hill during the battle and raised his staff. After Aaron and Hur assisted Moses by helping keep his arms up — "Joshua overwhelmed Amalek and his people with the edge of the sword." Joshua is reintroduced to the narrative at Mount Sinai. Joshua is noted to be a servant of Moses and it appears that he stayed at the bottom of the mountain for the period of the first forty days (Exodus 24:13; 32:15-18). Joshua was not engaged with the idolatrous rebellion of the people, but rather he waited for the return of Moses with the Law of God.

Joshua was one of the twelve spies chosen by Moses to enter the land and bring a report concerning the people, land, and cities (Numbers 12:16-22). Joshua, along with Caleb, encouraged the people not to run away in disbelief, but rather to rise up and take the land with God's might and strength. Joshua was a faithful man of God. When the time of Moses' departure had arrived, Joshua had already been chosen by God to replace him. Moses brought Joshua before the camp of Israel and said, "Be strong and courageous, for you shall go with this people into the land which the Lord has sworn to their fathers to give them, and you shall give it to them as an inheritance" (Deuteronomy 31:7). Joshua was taken to the tent of meeting and commissioned by God to be the successor of Moses and leader of Israel. What a tremendous blessing and frightening prospective this must have been for Joshua who was given charge of the nation of Israel.

The Lord recognized Joshua's apprehension and did not leave him alone, but validated him as Israel's next leader. The Lord told Joshua – "…Just as I have been with Moses, I will be with you; I will not fail you or forsake you" (1:5b). The Lord did not stop with His encouragement, but said –
6 "Be strong and courageous, for you shall give this people possession of the land which I swore to their fathers to give them. 7 Only be strong and very courageous; be careful to do according to all the law which Moses My servant commanded you; do not turn from it to the right or to the left, so that you may have success wherever you go. 8 This book of the law shall not depart from your mouth, but you shall meditate on it day and night, so that you may be careful to do according to all that is written in it; for then you will make your way prosperous, and then you will have success. Have I not commanded you? Be strong and courageous! Do not tremble or be dismayed, for the Lord your God is with you wherever you go" (1:6-9).
There was no room left for doubt or unbelief. Joshua faithfully took on the charge given to him by the Lord and became the leader of the Israelite nation. By the time Joshua's life had ended, Israel had victoriously taken the Promised Land and divided it among the tribes as promised by God.

In the annals of Bible history, Joshua stands resolutely as an example of courageous faith. Joshua was a leader in every aspect of his life. He led the army of Israel against Amalek. He led the nation of Israel in the conquest of the Land. Finally, He was a leader in his home – "If it is disagreeable in your sight to serve the Lord, choose for yourselves today whom you will serve: whether the gods which your fathers served which were beyond the River, or the gods of the Amorites in whose land you are living; but as for me and my house, we will serve the Lord" (24:15; emphasis mine, bcj). May God bless us with hearts like Joshua which are faithful and receptive to His Word and courageous in its application!

— Via Articles of the River Bend church of Christ, October 20, 2019
——————–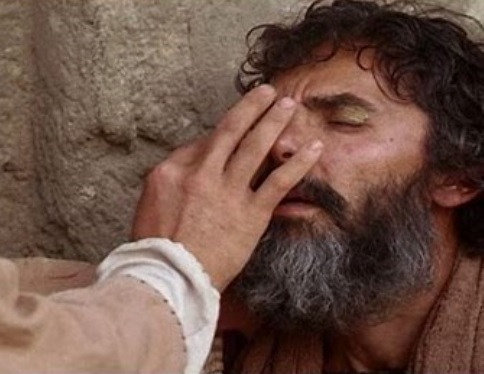 -2-
Signs, Wonders, and Miracles
Bill Moseley

A theme of many Bible studies has been the miracles of Jesus. This ought to be done periodically, since His miracles were a great part of His work. Lessons are taught, and hopefully learned, from those great moments in the life of the Savior. Yet, often neglected is a study of the terms which are used to describe those great works. Our purpose here is to briefly set forth the meaning behind the words that are commonly used to describe those mighty acts; i.e., "signs, wonders, miracles." The only place where they are found in a common verse is Hebrews 2:4, and yet they are found individually in many places in the New Testament. Too often we have improperly generalized all of them under the most common of the terms (miracles), and have sort of "lumped them all together." But let us look at them individually, referring you, in the interest of space, to your concordance for locations of the words.

First, we consider the word "sign" (semeion), defined as "a sign, mark, indication, token…" (W. E. Vine). Signs were usually intended to demonstrate to the observer something more than the sign itself. Their value was in displaying and confirming the power of the one who would do the sign as evidence that he was something out of the ordinary. For example, the Jews came asking Jesus for a "sign" (Matt. 12:38). They would take such a sign to mean that Jesus was indeed extraordinary, with the emphasis being upon Jesus and not the sign itself. He then said they would receive but one sign, that of "the prophet Jonah." When they saw that, they would know that He, indeed, was who He claimed to be. So signs were sort of a "pointer" looking to demonstrate something outside of themselves.

Next we look at the term "wonders" (teras). Here is "something strange, causing the beholder to marvel" (W. E. Vine). In the New Testament this word is always in the plural, and is used almost exclusively in connection with "signs." In "wonders," the supernatural act itself is looked upon as something that startles and produces amazement. The "wonder" itself is the center of attention, and not necessarily that to which it points. Herein is the fundamental difference between a "sign" and a "wonder." The thought conveyed by this word is often blended with the idea of "to marvel," from the verb thaumazo. This is the word Paul used in Galatians 1:6 in speaking of his amazement at the rapid departure of the Galatians from the gospel. Teras "denotes terrible appearances which elicit fright and horror, and which contradict the ordered unity of nature" (Dictionary of New Testament Theology, Brown, p. 633).

Finally, we consider "miracles" (dunamis). Here is "power, inherent ability, used of works of a supernatural origin and character, such as could not be produced by natural agents and means" (W. E. Vine). The idea of power predominates in this term. In fact, the noun "power" (Matt. 26:64), or "ability" (Matt. 25:15) are both derived from this same word, as is the word "might" or "mighty." Without this power, such great works could not be done. In 1 Corinthians 1:24, Christ is called the "power (dunamin) of God." Hence, when we use the word "miracle," the thought should have to do with the power behind the act itself.

"But," one may ask, "do not all these refer to the same thing?" We might answer affirmatively, if we do so in a broad sense. Yet we must also understand that they never refer to different kinds of miracles, but miracles as they are viewed from various perspectives. They all stress a different viewpoint of the great supernatural works done by Jesus and His apostles. A proper understanding of these things will help us when dealing with the miracles of Jesus, or even those of the Old Testament period. Consider each miracle done by the Lord along with the thoughts here presented; perhaps they will then mean more to us.

— via Christianity Magazine, October 1990
——————–
"And large crowds came to Him, bringing with them those who were lame, crippled, blind, mute, and many others, and they laid them down at His feet; and He healed them" (Matthew 15:30, NASB).
——————–
-3-
Seven Aspects of the Christian's Hope
Tom Edwards

To play the video sermon with the above title, just click on the following link while on the Internet: 

https://thomastedwards.com/wordpress/Seven_Aspects_of_the_Christian's_Hope.mp4

——————–
-4-
News & Notes
Our condolences go out to all the family and friends of Addison Harris Hines, Jr., of Waycross, who passed away Tuesday.

Andrew Wright has now begun chemo for his stage 2 lung cancer. .

Michael Rittenhouse was recently hospitalized for chest pains, numbness of arm, and nausea; but it turned out not to be a heart attack.  He passed the stress test, but is not "out of the woods" yet with his two arterial blockages — and will see his doctor Thursday.   

Deborah Medlock's procedure of the neurostimulator implant went well.  If the test of it also goes well, it will be replaced with a permanent one. 

Also for prayer: Jeff Nuss (with serious injuries); the family and friends of Judy Daugherty; Rick Cuthbertson (cancer), Nell Teague (cancer), and Rex Hadley (rehab)
On August 1 (Sunday), we will start having our Sunday A.M. Bible class again.  It will begin at 9 a. m. and end at 9:45 a.m.  Morning worship will continue to begin at 10 a.m. 
Also for August 1, we will be starting back with our singing service every first Sunday of the month.  It will begin at 5 p.m. 
Also for prayer, our shut-ins: Jim Lively and Shirley Davis
——————–
Tebeau Street
CHURCH OF CHRIST
1402 Tebeau Street, Waycross, GA  31501

We are currently meeting for only our Sunday 10 a.m. worship service each week, due to the coronavirus situation. 
evangelist/editor: Tom Edwards (912) 281-9917
Tom@ThomasTEdwards.com

https://thomastedwards.com/go/all.htm/ (This is a link to the older version of the Gospel Observer website, but with bulletins going back to March 4, 1990.)