"Go therefore and make disciples of all the nations…teaching them to observe all that I commanded you; and lo, I am with you always, even to the end of the age" (Matthew 28:19-20, NASB).
——————–
Contents:

1) The Throne of God (Frank Himmel)
2) The Omnipresence and Omniscience of God (Tom Edwards)
3) It's Always Needed (Anonymous)
4) Works of God (video sermon, Tom Edwards)
5) News & Notes
——————–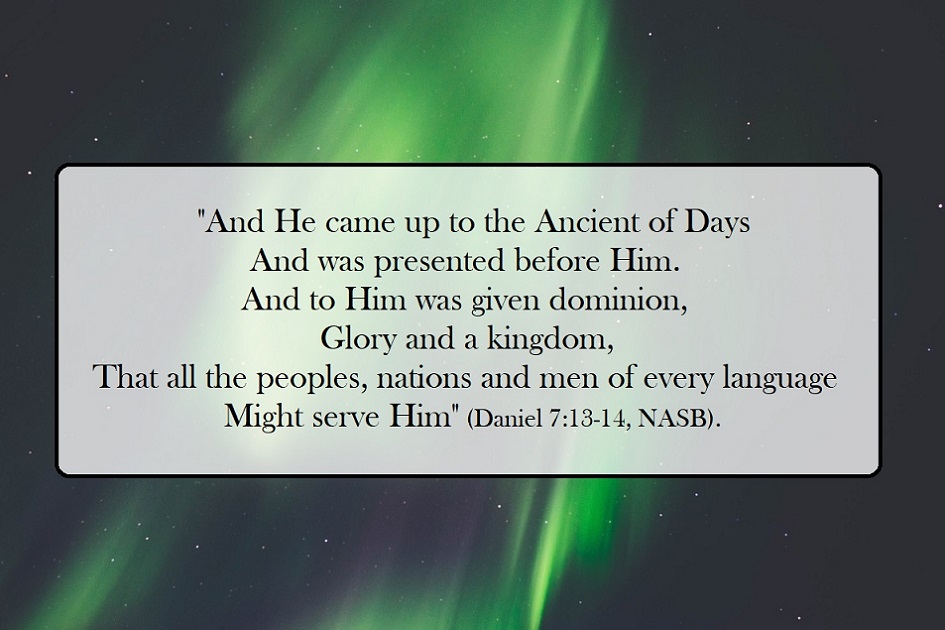 -1-
The Throne of David
Frank Himmel

"David's son, the Lord Jesus Christ, must return to the earth, bodily and literally, in order to reign over David's covenanted kingdom. The allegation that Christ is seated on the Father's throne reigning over a spiritual kingdom, the church, does not fulfill the promises of the covenant" (J. Dwight Pentecost, Things to Come 114). Does God's promise to David necessitate an earthly kingdom with Jesus ruling at Jerusalem, as premillennialists say?
The Promise
David was a man after God's heart. He wanted to build a temple for God. Instead, God promised to build a "house" for him. ". . . I will raise up your descendant after you, who will come forth from you, and I will establish his kingdom. He shall build a house for My name, and I will establish the throne of his kingdom forever" (2 Samuel 7:12-13).
Initial Fulfillment in Solomon
David was succeeded on the throne by his son Solomon. It was he who built the temple. David saw him as the fulfillment of God's promise (1 Chronicles 22:9-11). Solomon saw himself that way, too (1 Kings 8:18-20). Solomon's rule is variously described: he sat on his own throne (1 Kings 1:47), on David's throne (1 Kings 2:12), on the throne of Israel (1 Kings 8:20), and on the throne of the Lord (1 Chronicles 29:23). Throne simply indicates the position of rule. It was God's rule, executed through David's line. It was "the throne of the kingdom of the Lord over Israel" (1 Chronicles 28:5).

God's promise of ongoing rule was conditioned on obedience (1 Chronicles 28:7). In time, David's descendants became disobedient and their rule was suspended. The last king in the line was Jehoiachin [Coniah]. God told Jeremiah to write him childless: none of his descendants would prosper on the throne of David, ruling in Judah (Jeremiah 22:30).
Greater Fulfillment in Christ
Jesus is a descendant of David (Romans 1:3). Gabriel told Mary that God would give Him the throne of His father David (Luke 1:32-33). In the first gospel sermon, Peter quoted God's promise to David, then affirmed that Jesus had ascended into heaven, exalted to the right hand of the Father where He now rules (Acts 2:30-36).

Jesus later wrote, "To him who overcomes, I will grant to him to sit down with Me on My throne, as I also overcame and sat down with My Father on His throne" (Revelation 3:21). Again, it is the Father's rule executed through David's line, now through Jesus Christ.

Premillennialists object to a heavenly reign as the fulfillment of God's Old Testament promises; however, that is precisely the application of them that inspired first-century preachers made. Peter said, ". . . all the prophets who have spoken, from Samuel and his successors onward, also announced these days" (Acts 3:24). Indeed, a heavenly reign is the only one which can meet the Old Testament criteria. Consider. . .

• Jesus is a descendant of Coniah (Matthew 1:11). Remember, no one of his descendants could prosper reigning in Judah (Jeremiah 22:30).

• Jesus is a priest after the order of Melchizedek (Psalm 110:4), which means He is king and priest at the same time. Zechariah 6:12 says, "He will be a priest on His throne, and the counsel of peace will be between the two offices." Yet the author of Hebrews notes that Jesus could not be a priest on earth because He is of the tribe of Judah, not Levi (Hebrews 8:4). (Interestingly, some premillennialists call for a reinstatement of the Law of Moses in conjunction with the earthly reign of Christ, the very law which prohibits Him from an earthly reign!) If Jesus is priest in heaven, He is king there. If He is not king, He is not priest, in which case we do not have the benefits of His priestly function—namely, salvation!

• Daniel foresaw the Christ receiving His kingdom when He came up to the Ancient of Days (Daniel 7:13-14), not when He came down from Him. That accords with Peter's sermon in Acts 2, and with Paul's teaching in 1 Corinthians 15 that Jesus is now reigning and will continue to reign until His coming; at that time He will deliver up the kingdom to the Father (vv. 23-28). Premillennialism has it just backwards: Jesus' coming will mark the end, not the beginning, of His reign.

— Via Pathlights, January 23, 2022
——————–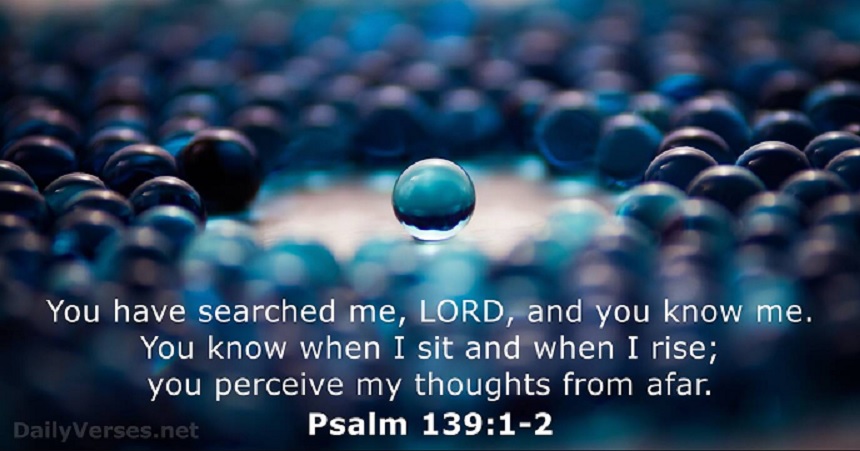 -2-
The Omnipresence and Omniscience of God
Tom Edwards
Much of the following was added to The Gospel Observer article, entitled, "Beam Me Up, Scotty," which was posted for February 6, 2022; but did not include the following additions until several days later. For the next paragraph, which was made in the original version, might have given some folks the wrong impression, as if God is too far removed from our physical universe to have anything to do with it. For I had said:

"I would think that the heaven where God dwells is separate and apart from our physical universe — like some type of parallel universe that is undetectable from our own; is independent of; does not clash with; is far superior to; and will blissfully, perfectly, and eternally remain even after our physical universe ceases to be (cf. 2 Pet. 3:10-12)."

So as to not give any wrong impression by that, as if God is way off somewhere and oblivious to all that happens on earth, consider the following:

God is still totally aware of all that goes on in our physical universe — and not only of our words and actions, but also of our innermost thoughts and intentions (cf. 1 Chron. 28:9; Psa. 44:21; Rom. 2: 16). For He is omniscient and omnipresent, as the psalmist shows:

"O LORD, you have searched me and known me!
You know when I sit down and when I rise up;
you discern my thoughts from afar.
You search out my path and my lying down
and are acquainted with all my ways.

"Even before a word is on my tongue,
behold, O LORD, you know it altogether.
You hem me in, behind and before,
and lay your hand upon me.
Such knowledge is too wonderful for me;
it is high; I cannot attain it.

"Where shall I go from your Spirit?
Or where shall I flee from your presence?
If I ascend to heaven, you are there!
If I make my bed in Sheol, You are there!

"If I say, 'Surely the darkness shall cover me,
and the light about me be night,'
even the darkness is not dark to you;
the night is bright as the day,
for darkness is as light with you"
(Psalm 139:1-12, ESV).

And in Jesus we also see God being a part of our physical universe. For "the Word became flesh, and dwelt among us" — and that Word was God's Son Jesus the Christ (John 1:14,1-3), who is now very much alive and well at the right hand of God where He has been exalted with all power and authority in heaven and on earth (Acts 2:33, Matt. 28:18), ruling over all (Col. 2:9-10; Eph. 1:20-21), and interceding for those who draw near to God through Him (Rom. 8:34; Heb. 7:25) as our Advocate (1 John 2:1).

How amazingly great the Almighty God is! For He is omnipotent, omniscient, omnipresent, and eternal! And in Him, all good virtues have always been and will always be — such as His love, His kindness, His patience, His faithfulness, His graciousness, and His goodness! So imagine being in a good relationship with God for all eternity!
——————–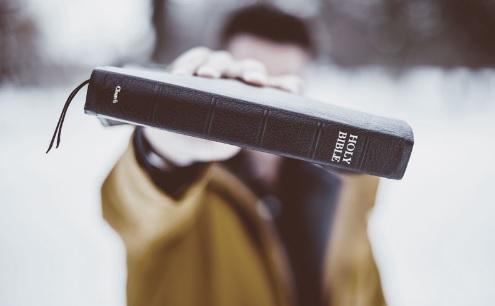 -3-
It's Always Needed
I heard a story of a man in the mid 1950's entering school to study engineering. A professor told the entering freshmen class to buy the best slide rule they could afford. The reason: "You will be dependent on it all your 'professional life.'" Well, of course, it wasn't too long before the slide rule was replaced by the calculator. We've seen those same sorts of things in fairly recent years: 8 tracks, cassette tapes, and even VHS tapes! Things that today we consider essential may quickly become obsolete. Tomorrow they may be discarded as antiques that cannot provide the help we need.

At least one thing from the past, however, will always be needed and never become obsolete. It is the Bible, God's Holy Word. No matter how much technological change and progress takes place, the Book will remain the one sure means for getting the right answers to the complicated questions: our origin, our purpose, our needs, and our final destination.

— Author Unknown (via Viewpoint, January 9, 2022)
——————–
-4-
Works of God
Tom Edwards

Just click on the following link for the video sermon entitled above:

https://thomastedwards.com/wordpress/Works_of_God.mp4

——————–
-5-
News & Notes
Folks to continue praying for:

Rex Hadley was admitted to the hospital last week. Tests were run, and it was determined that he had a slight stroke. He will probably be going into rehab, if not already.

Rick Cuthbertson had a little trouble with his new cancer treatments, which might be due to the new medication. Hopefully, things will get better for him.

Ashley Ray Law writes about her mother (Kim Rowell) that "after 8 months of treatment, several surgical procedures, and a near death experience, Momma was officially pronounced cancer free yesterday. Two more procedures to go, but I think we are on the downhill slope now. Praise God."

Others to also keep in our prayers: A.J. Joyner whose left arm is still healing from having pulled a muscle in it. Ronnie Davis who has needed to be on oxygen for several weeks. Tammy Griffey who continues to make progress in the healing of her ankle, which she had surgery on. And also Jim Lively, Myrna Jordan, Deborah Medlock, and Danielle Bartlett
———————
The Steps That Lead to Eternal Salvation
1) Hear the gospel — for that is how faith comes (Rom. 10:17; John 20:30-31).

2) Believe in the deity of Jesus Christ, the Son of God (John 8:24; John 3:18).

3) Repent of sins. For every accountable person has sinned (Romans 3:23; Romans 3:10), which causes one to be spiritually dead (Ephesians 2:1) and separated from God (Isaiah 59:1-2; Romans 6:23). Therefore, repentance of sin is necessary (Luke 13:5; Acts 17:30). For whether the sin seems great or small, there will still be the same penalty for either (Matt. 12:36-37; 2 Cor. 5:10) — and even for a lie (Rev. 21:8).

4) Confess faith in Christ (Rom. 10:9-10; Acts 8:36-38).

5) Be baptized in water for the remission of sins (Mark 16:16; Acts 2:38; 22:16; 1 Pet. 3:21). This is the final step that puts one into Christ (Gal. 3:26-27). For from that baptism, one is then raised as a new creature (2 Cor. 5:17), having all sins forgiven and beginning a new life as a Christian (Rom. 6:3-4). For the one being baptized does so "through faith in the working of God" (Col. 2:12). In other words, believing that God will keep His word and forgive after one submits to these necessary steps. And now as a Christian, we then need to…

6) Continue in the faith by living for the Lord; for, if not, salvation can be lost (Matt. 24:13; Heb. 10:36-39; Rev. 2:10; 2 Pet. 2:20-22).
——————–
Tebeau Street
CHURCH OF CHRIST
1402 Tebeau Street, Waycross, GA 31501

Sunday: 9 a.m. Bible Class and 10 a.m. Worship Service. We also have a Song Service at 5 p.m. for every first Sunday of the month.
evangelist/editor: Tom Edwards (912) 281-9917
Tom@ThomasTEdwards.com

https://thomastedwards.com/go/all.htm (This is a link to the older version of the Gospel Observer website, but with bulletins going back to March 4, 1990.)